Employee Development Policy
As technology requires continuous change and creativity, FPT promotes generations of employees to embody the spirit of continuous learning and striving in order to help it succeed.
In 2022, FPT spent VND 130 billion on training programs and activities with 676,127 training times.
130

billion for training activities

6,236

Number of training hours

676,127

Training sessions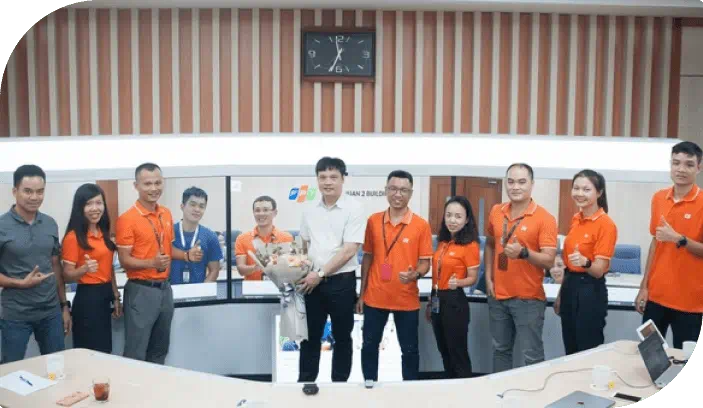 Major Training Programs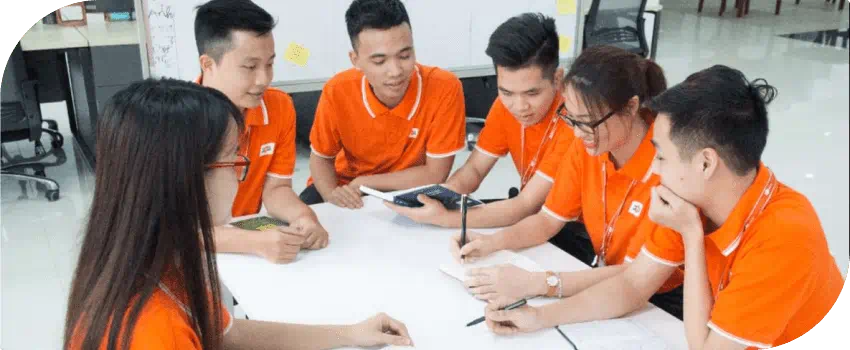 New employee training
100% of newly recruited employees of FPT are involved in orientation courses in order to familiarize them with the job and teach them FPT's core values.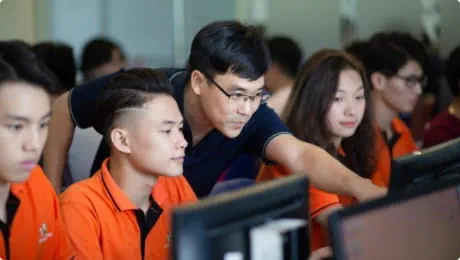 Technology training
FPT regularly provides training sessions to update employees on new technology trends and prepare them for certification exams. Training is provided by well-known technology companies to enhance the team's technology and creativity.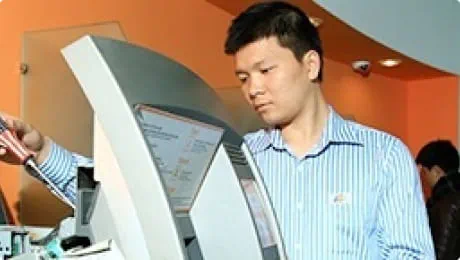 Periodic training
FPT employees are trained periodically to consolidate and enhance employee's skills to enable them to better satisfy the job requirements.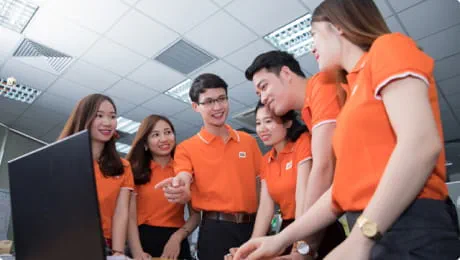 Manager training
FPT trains key employees to become the next generation of managers/leaders for long-term development of the corporation.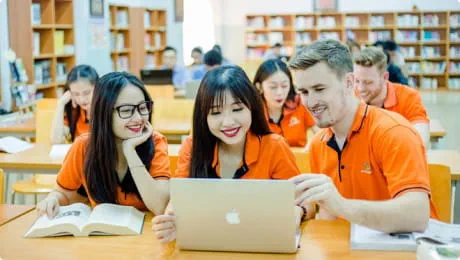 Personal development Programs
Each employee does self-learning to improve knowledge and skills via MOOCs.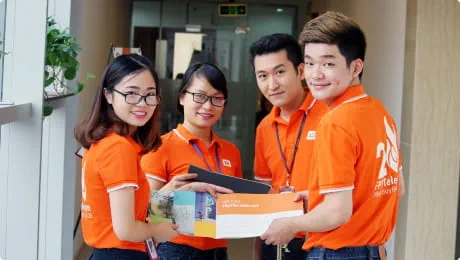 Key manager training
Aims to build a key team - the leading force for the development of FPT, the largest contribution to the operation and business.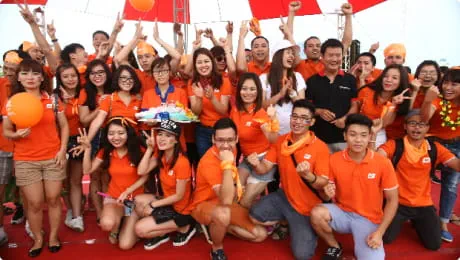 72-hour experience
The program aims to create an opportunity for employees to understand FPT's history, people, culture and spirit of "Respectful - Innovative - Team-spirited" and "Objective - Exemplary - Wise"; improving the friendship between colleagues from member companies.
Compensation policies
FPT has compensation and promotion policies that take care of employees' lives, conforming to the mission of creating a life that is materially and spiritually comfortable.
These policies have been designed based on the following criteria:
Matching compensation with contribution to FPT.

Competitiveness.

Encouraging improved efficiency and quality of work.

Fairness and transparency.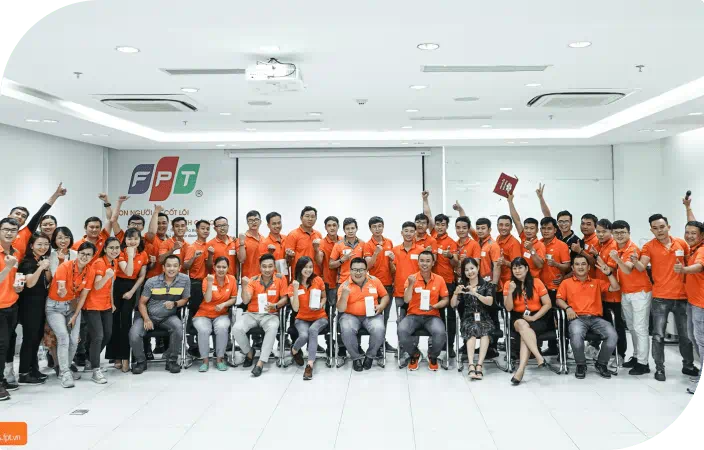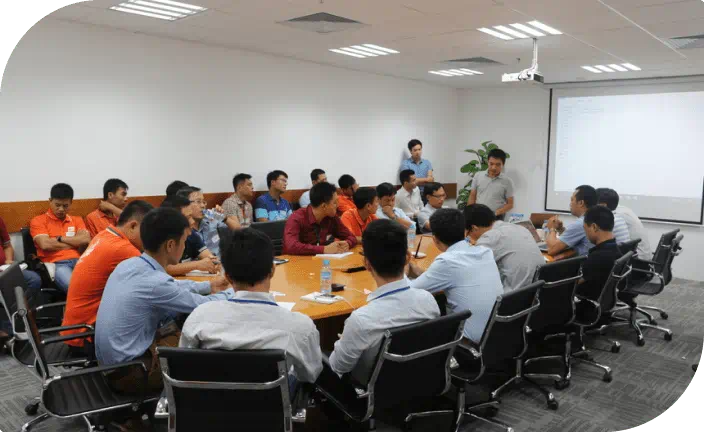 The FPT compensation structure consists of 4 categories:
Salary: including base salary

A 13th-month salary is paid twice a year based on FPT's business performance

Allowances, including a travel allowances, mobile phone top-up, concurrent employment allowance and other specific cases

Bonus, including a bonus based on employees performance appraisal and the company's financial results.

Welfare including social insurance, health insurance, unemployment insurance, health check-ups, FPT care insurance and a holiday policy.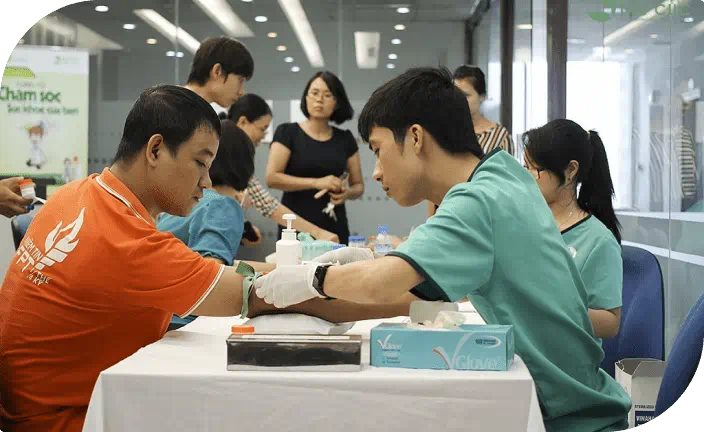 Health care
FPT's health care policy was designed to insure that employees will always be in good physical health to promote their creativity and work efficiency:
FPT Care insurance, costing FPT more than VND 20 Encouraging employees to improve their health with sports activities. FPT builds gyms and pools on the company campus.

Holiday policy and support costs included in employee's income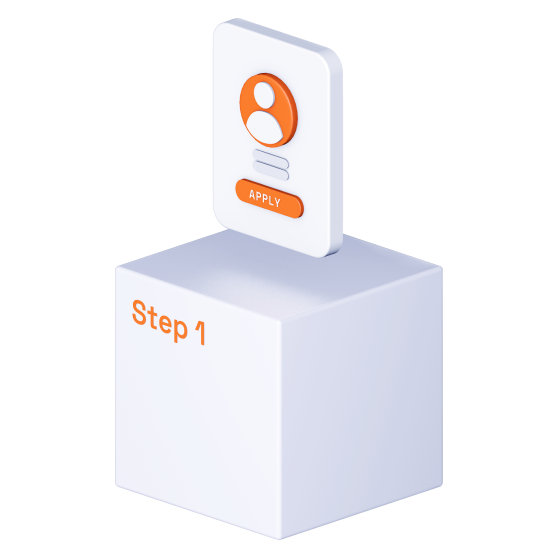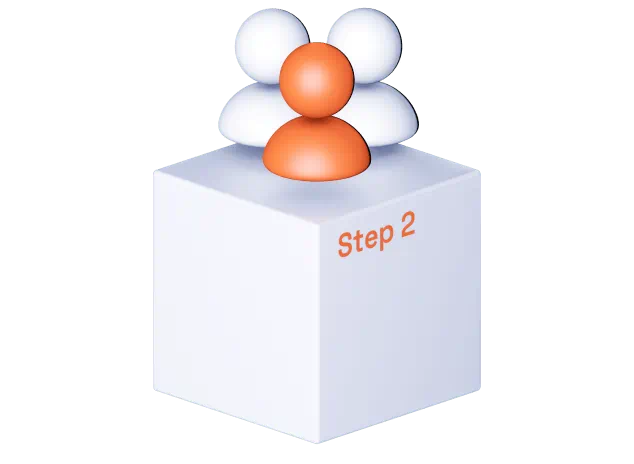 Receive and select records
After we receive candidates' information forms and curriculum vitae, selected candidates will be asked to take a multiple choice test and write an essay. All applications will be kept on file.
Multiple choice test and essay writing
IQ test - Check ability to use logic

GMAT- Check timed computing ability

English

Professional exams (Corresponding to vacancies)

IQ test - Check ability to use logic
Note:
The exams are customized for specific vacancies

There are 2 sorts of the FPT's entrance test: Online test & Paper test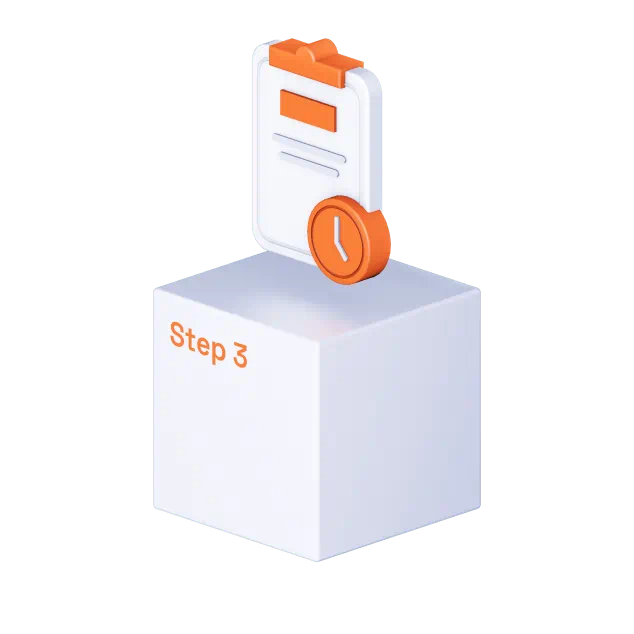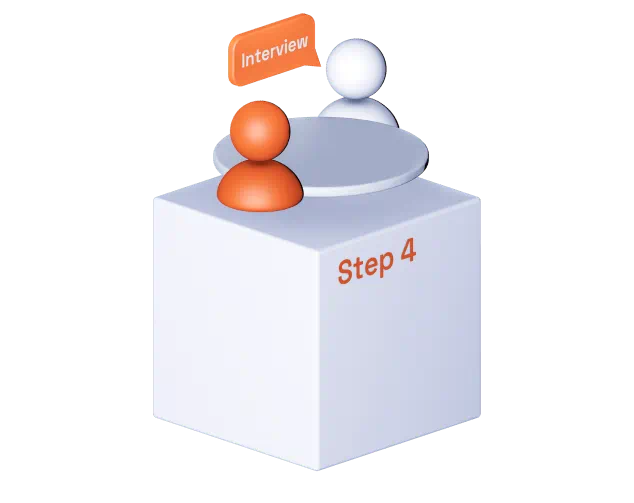 Interview
This is the first time that the candidates meet the Company. During the interview, the company will obtain information that will enable it to assess candidate suitability.
The Company considers things such as communication skill, ability to work individually and in groups, ability to plan and organize work, problem-solving skills and it checks the information provided in the CV. In the interview, candidates can ask the company representative any questions. Depending on the candidate and the position, there may be more than one interview. Selected applicants are notified no later than 10 days after the interview.
Contractual agreement
Those applicants who have passed the interview will be asked to sign a labor contract that specifies the job, salary and working time. All following stages will be carried out according to the labor contract and the guidance of leaders and HR staff.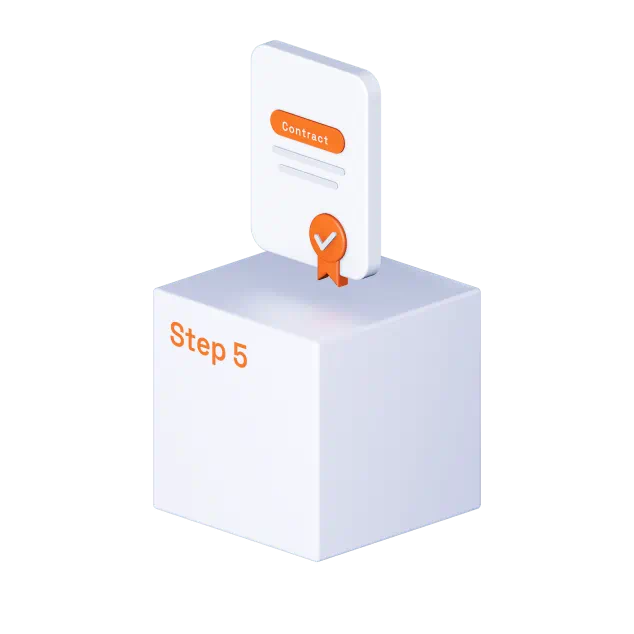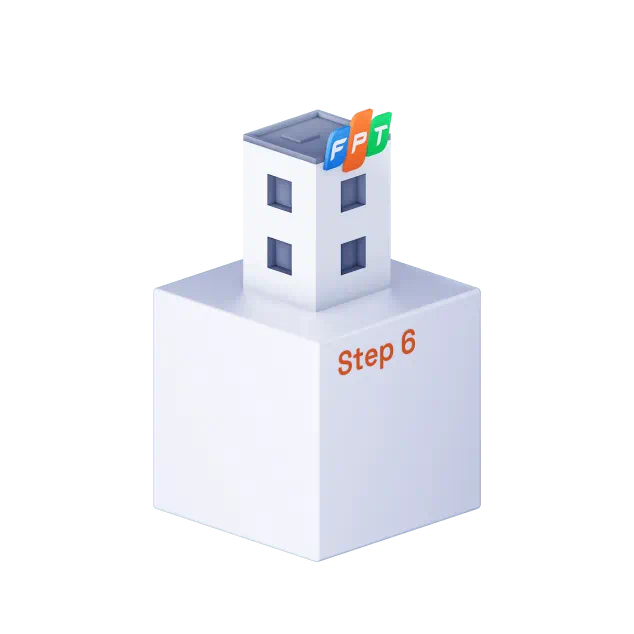 Complete record
After receiving a notice of acceptance, candidates must send the following documents to the HR department:
Curriculum Vitae (Original)

Copy of birth certificate

Health certificate

Certified copy of Identification card

Copy of Graduation Certificate

Student certificate (if applicable)

Copies of transcripts and other certificates

Four photos (Two 4x6 cm and two 3x4 cm)