FPT continues to pursue long-term goal of becoming a digital enterprise and stand in the top 50 global leading end-to-end DX solutions and services providers by 2030.
In the period of 2021-2023, FPT desires to become a trusted partner of businesses, committing itself to bringing excellent digital experiences for management and operation based on near real-time data platforms. In order to achieve that objective, FPT has designed an action plan that incorporates a balanced and holistic framework encompassing the three dimensions of: Business, Technology and People.
---
Based on that foundation, FPT builds balanced and comprehensive action programs in all three aspects:
Business
Technology
People
BUSINESS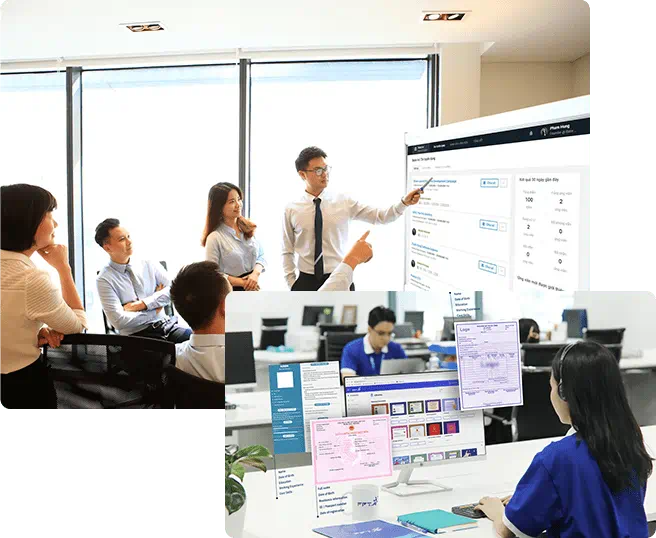 BUSINESS
For large enterprise customers, FPT focuses on expanding and promoting comprehensive DX services and solutions, from consulting to deployment. In particular, focusing on providing emerging technology solutions and platforms such as RPA, Lowcode, AI, Blockchain, etc. along with transformation and operational management services of Cloud computing and IT infrastructure.

For SME customers, FPT continues to develop and expand the portfolio of Made-by-FPT solutions, towards an All-in-One platform that can connect with third party's services and solutions.

For individual customers, FPT aims to provide them with amazing experiences through the implementation of new management solutions and platforms.
TECHNOLOGY
TECHNOLOGY
FPT pays great attention to the development of technology in two primary facets of (1) developing core technologies and platforms and (2) enhancing customer experience and operational efficiency.

In particular, the Corporation will continue promoting in-depth R&D on Blockchain, Lowcode, AI, Cloud, and data platforms (User/Customer/Internal data), which provide efficient and reliable business solutions for large enterprises and SME and provide breakthrough experiences for individual customers.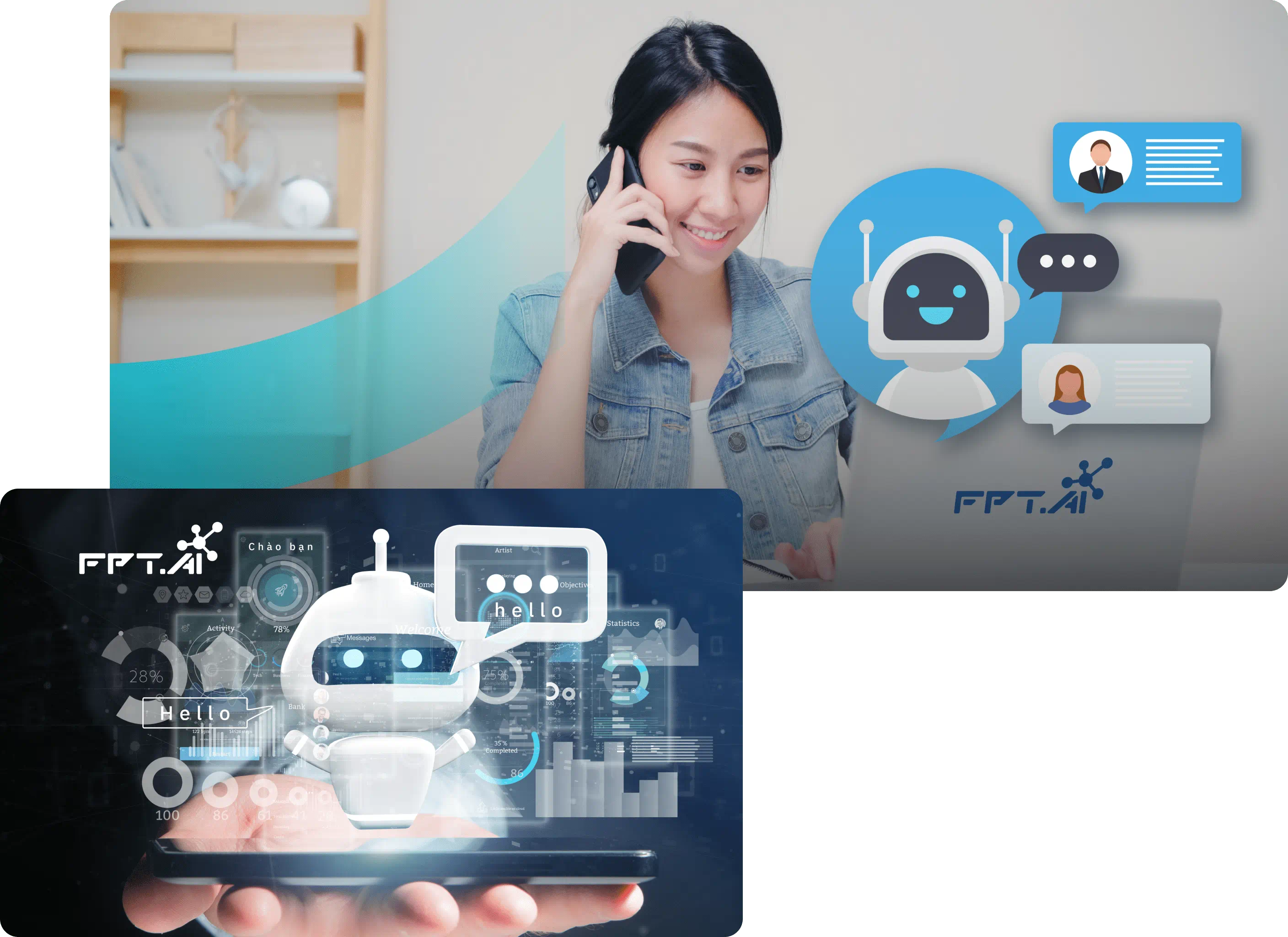 PEOPLE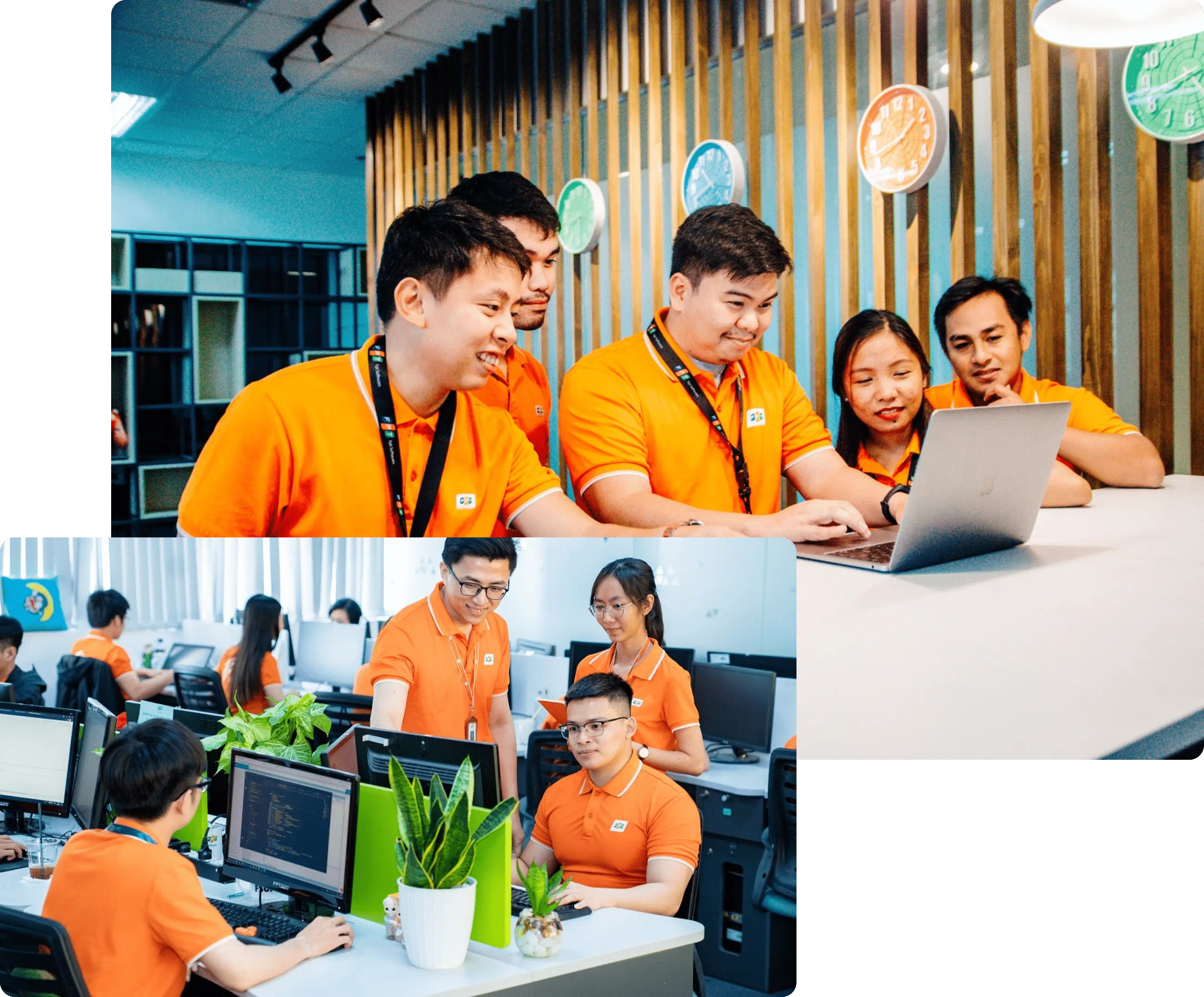 PEOPLE
FPT's biggest asset is our people. Therefore, we always focus on building a competitive remuneration policy which encourages innovation and creativity. We also deploy training programs to cultivate generations of employees who are constantly learning and striving.

WIth the philosophy of providing each member with a generous personal and professional life as well as the best condition to grow, FPT is committed to a fair, transparent, diversified and inclusive working environment.