Understanding and companionship sculpt happiness in the new era
•
05/09/2023
×
From our point of view, a person's 24 hours revolve around the essential needs of Food, Education, Work, and Health care. With that in mind, every line of code is written in the language of customer value. That is how FPT satisfies the lives of digital citizens in the new era.
"It never rains, but it pours." Many relentless instabilities have happened recently, from the Covid-19 pandemic to supply chain disruptions, resurging inflation, and the Russia-Ukraine war. These events have created a "storm" of trials for humanity. But within every "crisis" lies an "opportunity."
At that very moment, FPT Chairman Truong Gia Binh redefined the shared mission of technology in the "new normal" period: "Covid-19 arrived like a catastrophe. Businesses got hurt, workers lost jobs, and people's lives were messed up.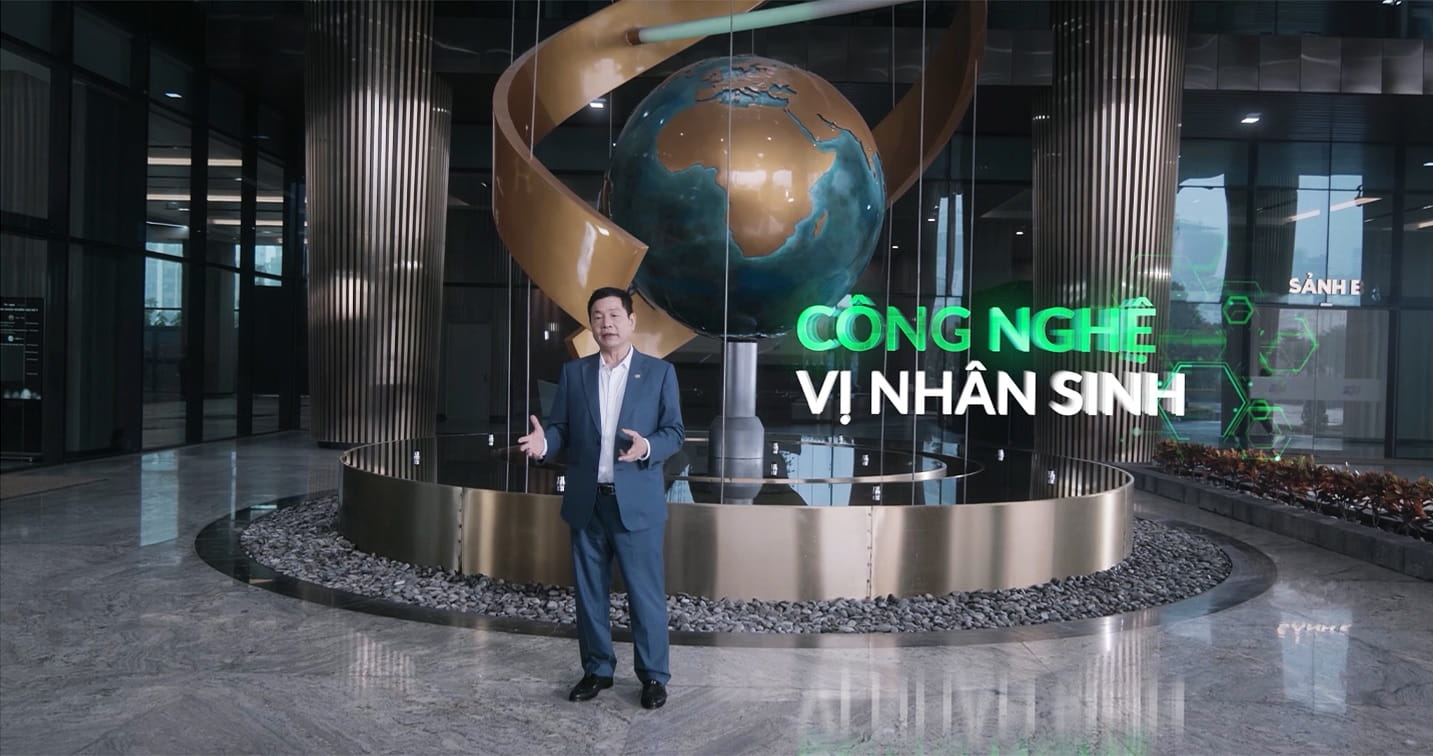 It's precisely during this time of Covid-19 that we realize technology carries a new mission: Technology for humanity."
Amidst Covid-19 time, FPT joined hands with District 7, Ho Chi Minh City, in pandemic control by utilizing digital technology. Only two months after implementing the Command Center for Covid-19 prevention and economic recovery, District 7 became a "green district." In October 2021, the district's revenue equaled that of three previous months.
In Bac Giang, during the peak of the outbreak in June and July 2021, FPT's virtual assistants completed 120,000 daily calls to track and screen cases. This number of calls should have consumed 60 days of medical staff's work.
Initiating the Digital Vaccine Program for Businesses – FPT eCovax. The program supported more than 3.000 businesses to avoid disruptions and recover in the "green normal."
Over 3,000 businesses in Vietnam accessed FPT eCovax, the Digital Vaccine Program for Businesses to enhance resilience and adaptability against the pandemic, avoid disruptions, and be ready to thrive.
With those achievements, Mr. Binh believed humanity could safely adapt to diseases due to technological advancements. Technology would accompany businesses in transforming all management, operations, and commerce activities to accelerate and innovate. Technology would make Vietnam a shining global economy, an attractive investment destination, and a prosperous nation by 2045.
His thoughts quickly turned into action. Entering the marvelous milestone of the 35th anniversary, FPT sets a higher goal to become a "happiness creator" - the organization that benefits each and everyone and brings success to each and every organization. It enhances the personal enjoyment of being thoroughly understood and cared for. It helps achieve excellence in each organization associated with a successful digital transformation.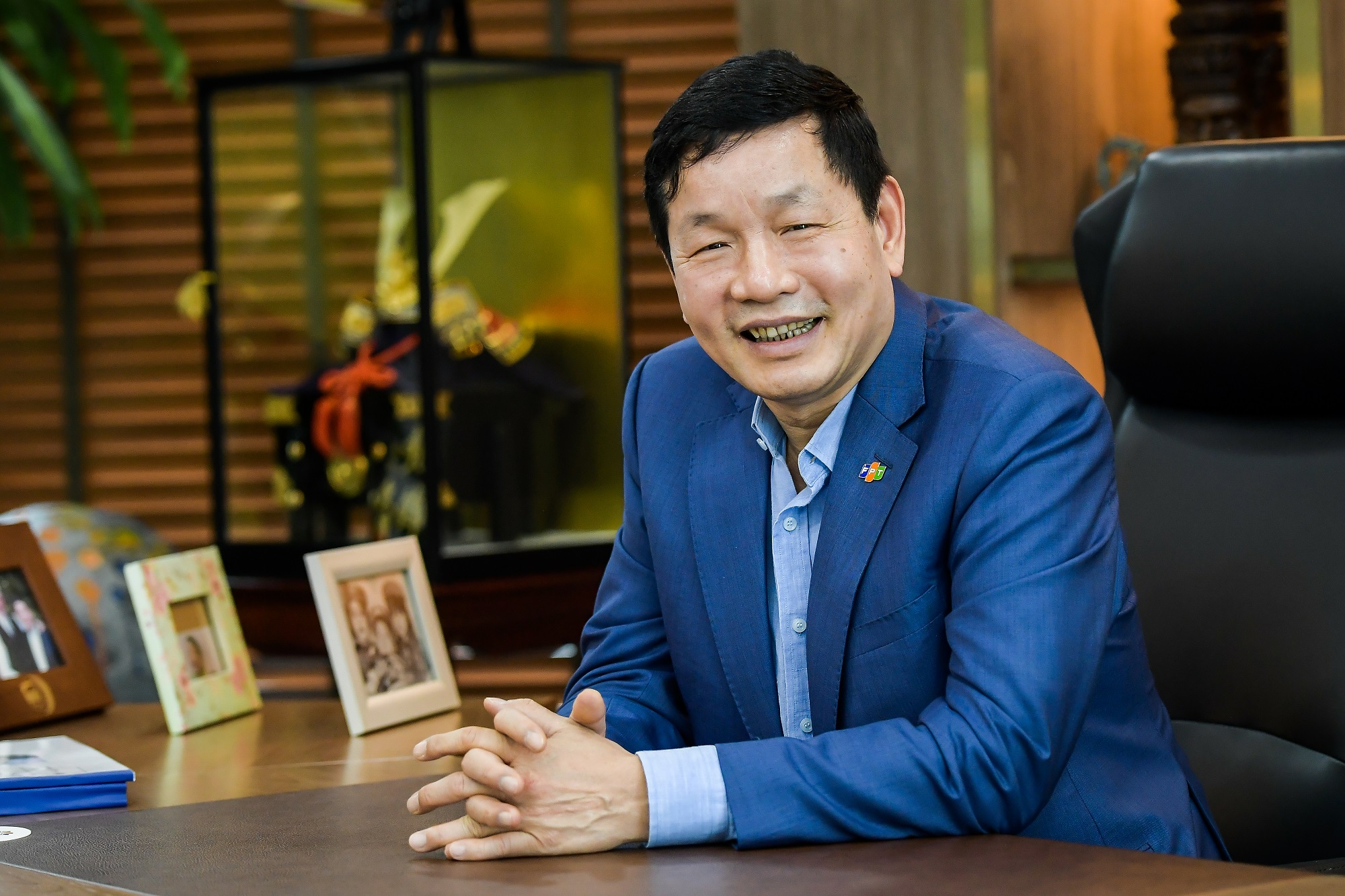 Mr. Binh said, "We always understand that the success of each organization is tied to the success of digital transformation, and the success of digital transformation is to bring happiness to each person. With creative technology solutions based on core technologies like AI, Big Data, Blockchain, and RPA..., we are committed to bringing the power of connectivity, working alongside the government, organizations, people, and businesses to fully digitalize the future, aiming for three core values: intelligent service, insightful understanding, and maximum benefits."
In order to realize the new mission on a global scale, FPT aims to have one million employees dedicated to digital transformation within the next 13 years by 2035. Simultaneously, the strategy of satisfying customers through FPT's service quality and emotional connection will be pursued. Customer experiences will be enhanced. What was previously impossible will be possible with data intelligence. AI allows FPT to know each person and serve them in ways they couldn't imagine before.
People will be taken good care of in all aspects: Food, Education, Work, and Health care.
Happiness arises from the feeling of being understood and cared for. Technology knew us better than we knew ourselves. It even took care of our well-being. There are six stages of the human life cycle: childhood, primary education, career establishment, marriage, advancement, and dedication to society and the future. Technology engages and supports people in each of these stages.
"Children need eating, learning, and getting health care for a happy childhood. Those activities will be more interesting and safer with Metaverse and AI. The technology applied throughout the food supply chain help produce and deliver safe food to children. Technology enables the health system to be smarter, giving children equal access to health care services," he gave evidence.