FPT Releases Annual Digital Experiential Reports for Three Consecutive Years
•
31/03/2023
×
IR - Proactivity only is not enough; perseverance, innovation, and trend-catching are also needed
Investor relations (IR) activities are an essential link between listed companies and investors. When investors have complete, clear, and accurate information about the company's strategic development and ongoing projects, trust in the business and confidence in its leadership will be enhanced. At the same time, investors will find it easier to make long-term investment decisions with the company.
While increasing macroeconomic pressures on business operations and volatile stock markets, IR activities are becoming more significant and receiving more attention from listed companies in Vietnam with diverse and innovative approaches. Therefore, outstanding IR events will help enhance public interest in the company's image and business values.
A company that performs smoothly in IR not only meets the mandatory standards and regulations for information disclosure but also needs to proactively share information for investors to timely and fully grasp the necessary information about the company's operations.
However, proactivity alone is insufficient. IR also needs to focus on perseverance and, furthermore, innovation, keeping up with trends. In particular, in the current booming technology trend, listed companies should integrate technology applications and artificial intelligence (AI) products in providing information to investors and shareholders.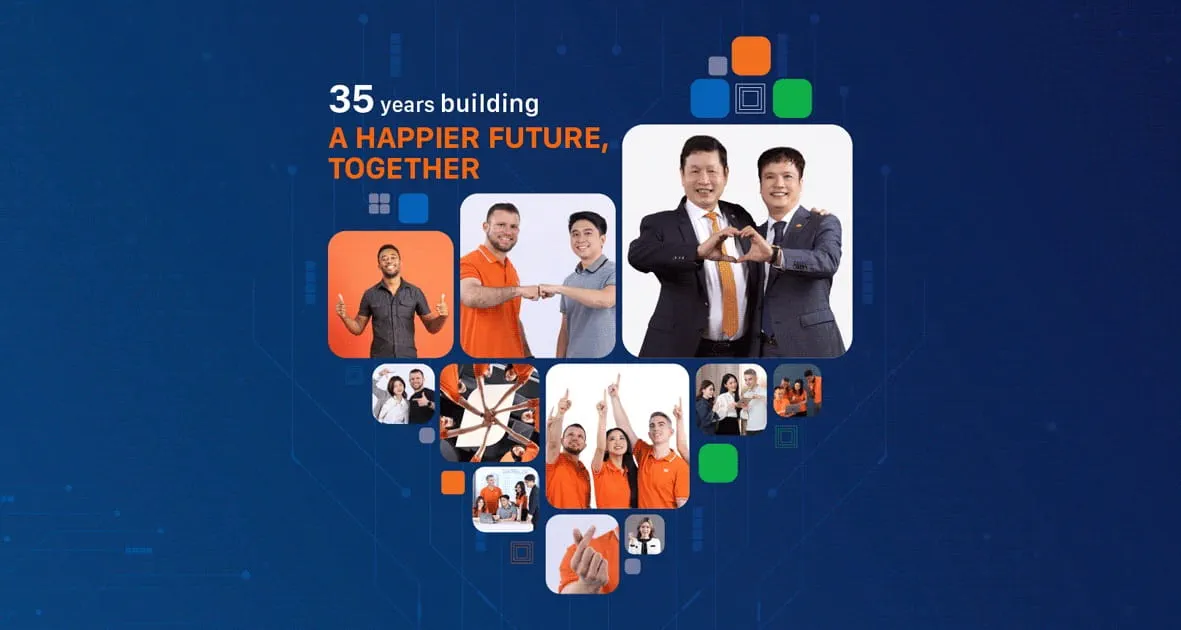 2022 Annual Report of FPT Corporation themed "35 years - Building a Happier Future, together"
Annual reports with multi-experience through videos, podcasts, and chatbots
According to observation, some listed companies in Vietnam have been innovating in disclosure and information provision, applying technology to enhance the investor experience. Some pioneering companies have digitized their annual reports to improve the accessibility of beneficial information for investors. Typical brand names include Phan Bon Ca Mau (PetroVietnam Camau Fertilizer Joint Stock Company), Phu My Fertilizer Plant, or FPT.
For example, Phan Bon Ca Mau has implemented interactive and convenient digital annual reports for two consecutive years, allowing investors to download report contents in sections based on their information needs. On the other hand, FPT recently launched its digital annual report for 2022, marking the third consecutive year that FPT has deployed both digital and PDF versions to improve investors' perspectives. In addition, the new version has been upgraded with a multi-experience design for users, with video and podcast content to promote investor interaction. For instance, investors can listen to information about the company while driving or resting.
Moreover, in this year's annual report, FPT has also integrated a chatbot that can quickly assist investors in retrieving information of their interest.
Intelligent AI chatbots for support and explanation have recently become a global trend. However, FPT's chatbot integrated into this annual report is able to conduct in-depth searches and comprehend investment-related knowledge effectively.
After experiencing FPT's annual report this time, a securities broker stated that the digital report makes synthesizing business information for investor sharing simpler and faster than reading hundreds of text-based reports during peak disclosure season.
"In the trend of rejuvenation among investors and the participation of the GenZ investor generation, the application of technological solutions and artificial intelligence, as demonstrated by FPT, if expanded, will help businesses increase opportunities to access investors," commented the securities broker.
Readers can access and experience FPT's digital 2022 annual report at https://bctn2022.fpt.com.vn/en.