FPT IS deploy ERP system for Vietnam's largest wood processing enterprise
On September 20, 2007, FPT IS and Truong Thanh Furniture Corporation officially kicked off Enterprise Resource Planning System - SAP S4Hana
•
20/09/2017
×
On September 20, 2007, FPT IS and Truong Thanh Furniture Corporation officially kicked off Enterprise Resource Planning System - SAP S4Hana. The system will help Truong Thanh plan and manage all production and business activities in a transparent and consistent manner, setting the foundation for its sustainable development.
Successfully implementing many important ERP projects inside and outside the country, FPT IS beat many foreign and domestic contractors to win this project.
The project is expected to be implemented by FPT IS within 10 months. The system consisting of 13 modules will be applied at the headquarters of Truong Thanh in Binh Duong. Upon completion, Truong Thanh will have a strong management system under international standards that will maximize information exchange and make it clear, improve and follow up all production and business activities and reduce costs by eliminating redundant work processes.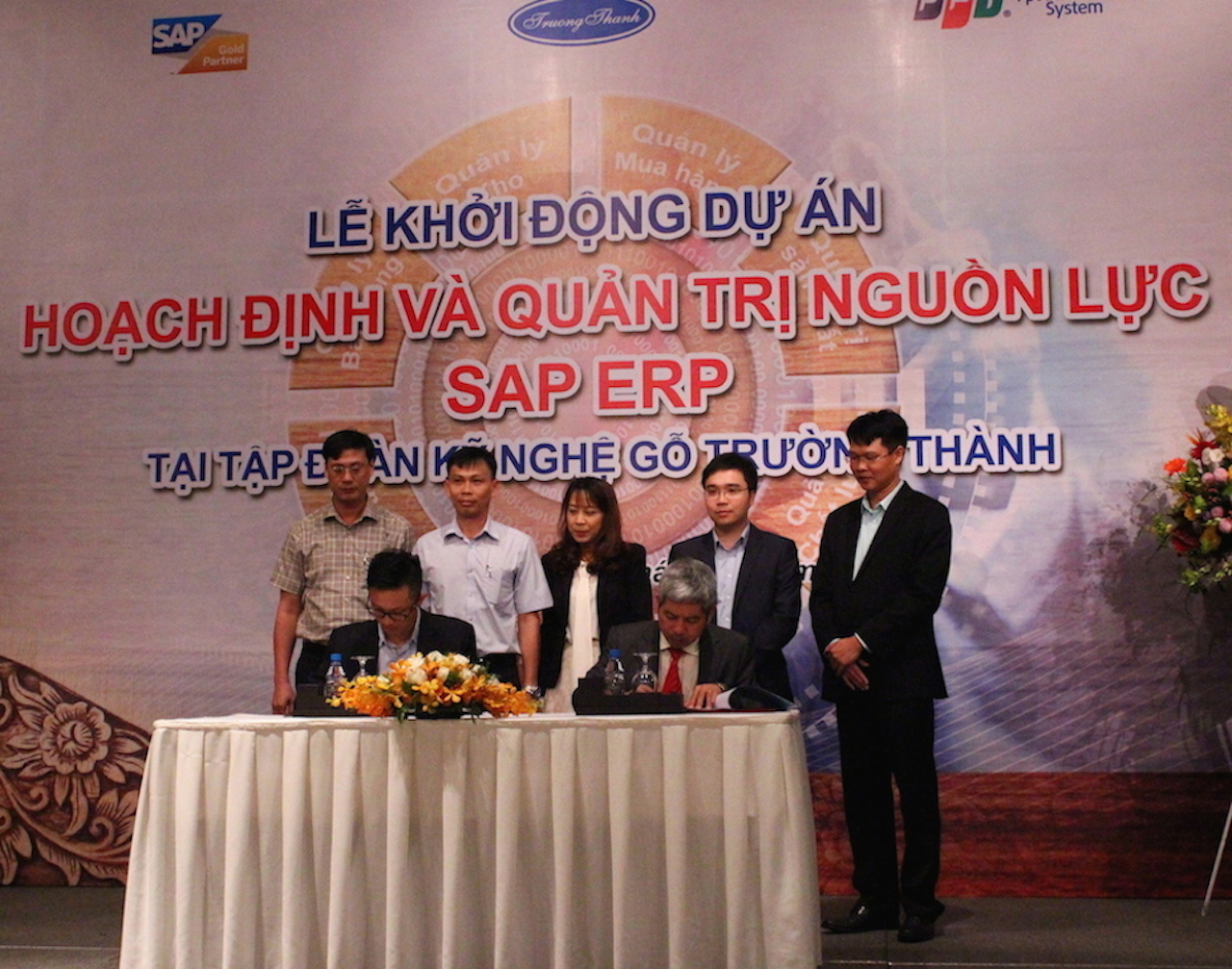 The kick off ceremony of SAP S4Hana ERP
At the kick-off ceremony, Nguyen Trong Hieu - Standing Deputy CEO of Truong Thanh said that pioneering in high-tech applications in manufacturing also contributed to their success and position over the past years. For the long-term development of Truong Thanh Furniture Corporation, the Board of Directors thought that it was neccessary to apply information technology in order to meet new management needs together and then improve employee productivity. The construction of SAP ERP system showed their great determination to improve the competitiveness and management. A modern management system needed to be developed by a profesional implementer. After careful consideration, Truong Thanh has selected FPT IS. In Vietnam, FPT IS is currently ranked as the most experienced ERP solution provider, deploying ERP system for more than 100 enterprises, 50 of which chose SAP ERP solution.
Nguyen Tuan Hung, Vice President of FPT IS said that the fact that Truong Thanh chose FPT IS to carry out this project confirmed its leading position in deploying specialized ERP solutions.