FPT IS runs SAP ERP for Long Thanh Plastic
Long Thanh Plastic Co., Ltd. officially put the comprehensive management system SAP ERP deployed by FPT IS into operation on November 1st in HCMC.
•
05/11/2020
×
Accordingly, Long Thanh Plastic successfully applied the modules: Purchase Management, Warehouse, Sales Management, Manufacturing Management, Finance and Accounting, Management Accounting and Smart Reporting. In particular, Long Thanh Plastic applied the payment approval process on the SAP system. With this management system, the senior leaders of Long Thanh Plastic can evaluate employees' capabilities, and detect weaknesses in management and improve them. All settlement activities can be cross controlled and compared with each other to ensure transparency.
Long Thanh Plastic is one of the leading plastic companies in Vietnam with a very clear strategic vision and development roadmap. In addition to the business and manufacturing strategies, the company focuses on investment in technologies. The technology is considered as the key to enter competition and build the brand in the market.
Therefore, Long Thanh Plastic decided to make investment in SAP ERP system to improve its internal management, rebuild the entire process with strict system requirements as well as the best solutions. After the serious consideration, Long Thanh Plastic selected FPT IS as its SAP implementation unit.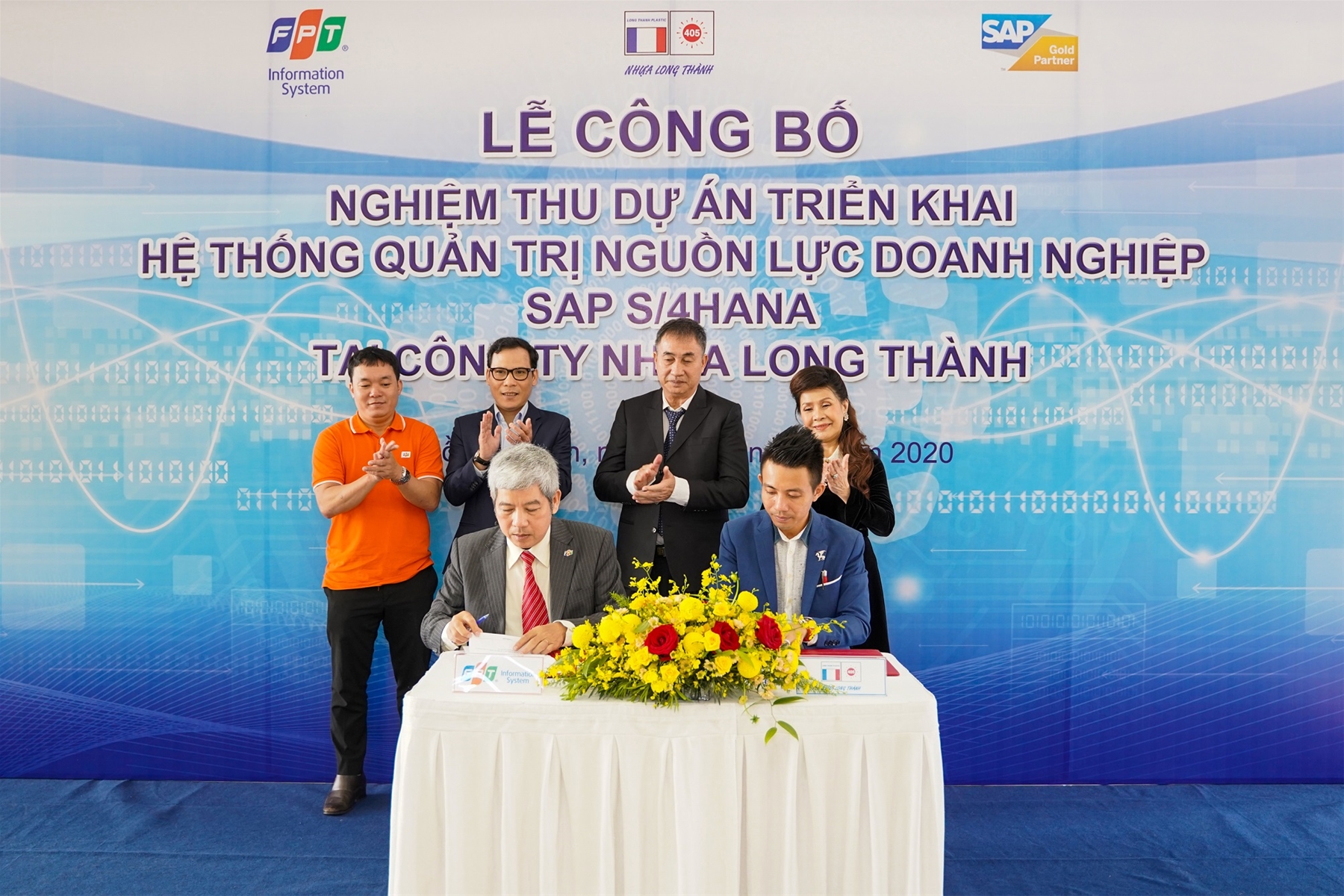 It was such a challenge for FPT IS to implement SAP ERP for Long Thanh Plastic as this company owned many separate management software tools, leading to difficulty in controlling all data. FPT IS not only built the system on the available platform but also developed many other functions to fully meet the requirements of Long Thanh. Up to now, the system has been stably running for 6 months and bettered internal management.
SAP ERP implementation is one of the important projects in the digital transformation goal of Long Thanh Plastic and completes its comprehensive restructuring program.
According to Mr. Pham Tran Nhat Minh, Deputy General Director of Long Thanh Plastic Co., Ltd, SAP system - the world's leading new generation ERP solution with a set of successful practical applications for the plastic industry will help Long Thanh Plastic design an advanced management process according to international standards, standardize manufacturing and business activities and improve management. The modern management system represents a major turning point in the operation and quality management.
The system also helps the businesses deal with unexpected situations and incidents, increasing its competitiveness in the industry. This is an opportunity to change and adapt to new conditions in which the application of technology becomes more essential than ever to ensure uninterrupted manufacturing workflows and improve work efficiency.