FPT proposes joining smart factory development in Slovakia
Within the framework of the visit to Vietnam from November 25 to 29, 2017, Slovak Deputy Prime Minister Peter Pellegrini visited FPT. The delegation also included Economic Minister Peter Žiga, Minister of Finance Peter Kažimír and Chargé d'Affaires of the Embassy of Slovakia in Vietnam Le Hong Qua
•
27/11/2017
×
Within the framework of the visit to Vietnam from November 25 to 29, 2017, Slovak Deputy Prime Minister Peter Pellegrini visited FPT. The delegation also included Economic Minister Peter Žiga, Minister of Finance Peter Kažimír and Chargé d'Affaires of the Embassy of Slovakia in Vietnam Le Hong Quang.
Deputy Prime Minister Peter Pellegrini said that IT sector was one of key pillars of Slovakia's economic development and welcomed FPT's investment in Slovakia.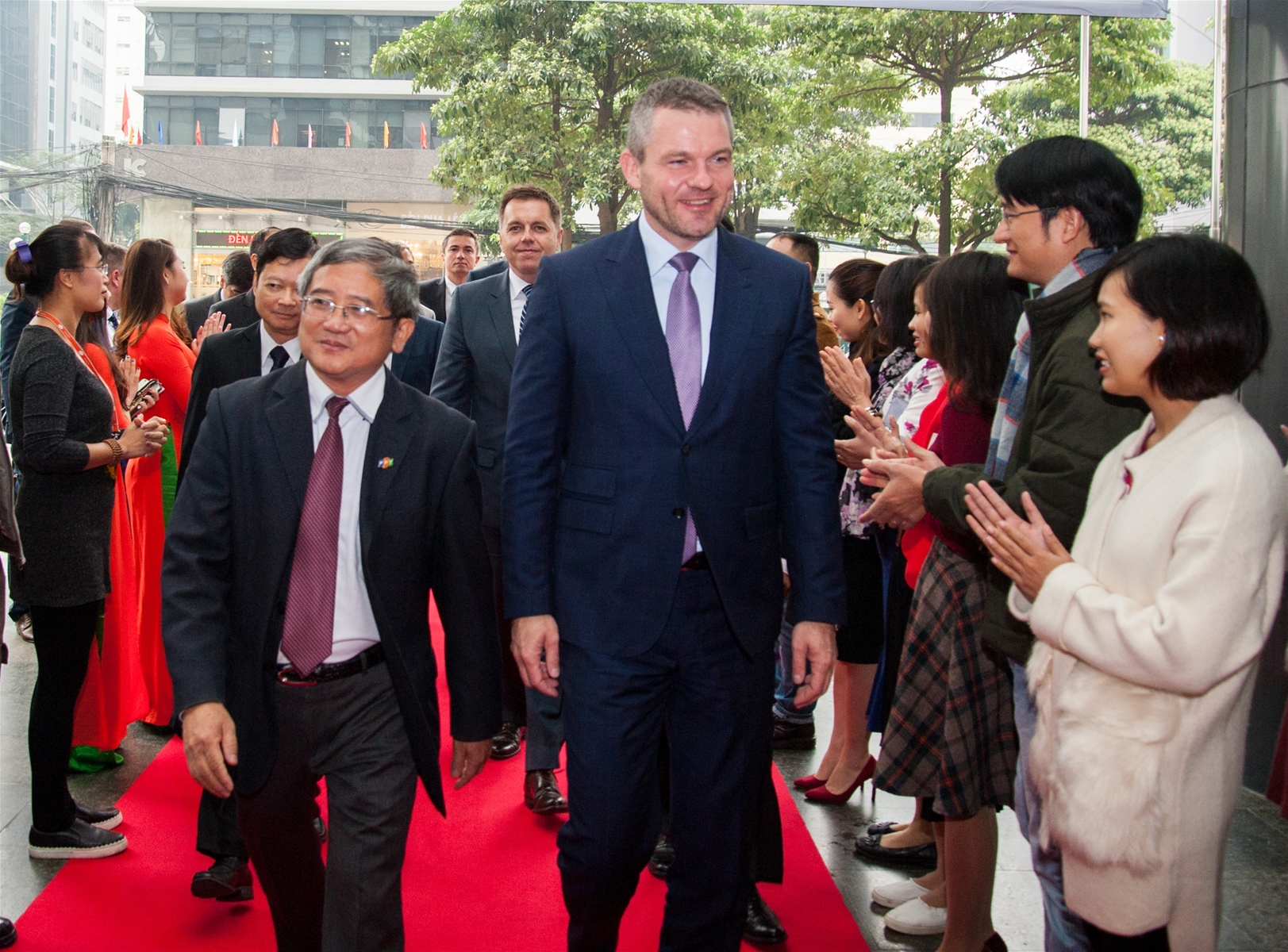 FPT's leaders stated that Europe was one of three key markets in the globalization strategy of FPT, besides the U.S. and Japan. Slovakia was an important motive in the European market.
At the meeting, FPT CEO proposed to the Vice Prime Minister of the Slovak Republic that the grant of working visa to Vietnamese citizens be considered and good conditions set out for FPT to develop and provide IT services such as smart factory, smart transportation, education, health insurance in Slovakia. Mr. Ngoc also said that FPT would promote the development of FPT Slovakia not only as an important market to FPT but also a center for global services.
In response to the proposals of FPT leaders, Deputy Prime Minister of Slovakia affirmed that he would meet with relevant agencies to work on the grant of working visa to employees of foreign companies investing in Slovakia. "Slovakia is also taking synchronous measures to supply high quality human resources and build industrial clusters," said he. Hopefully these will facilitate FPT Slovakia's development. " At the same time, he expected that FPT Slovakia would maintain its presence in Slovakia in order to take advantage of the support from the Government of the Slovak Republic as well as qualified human resources.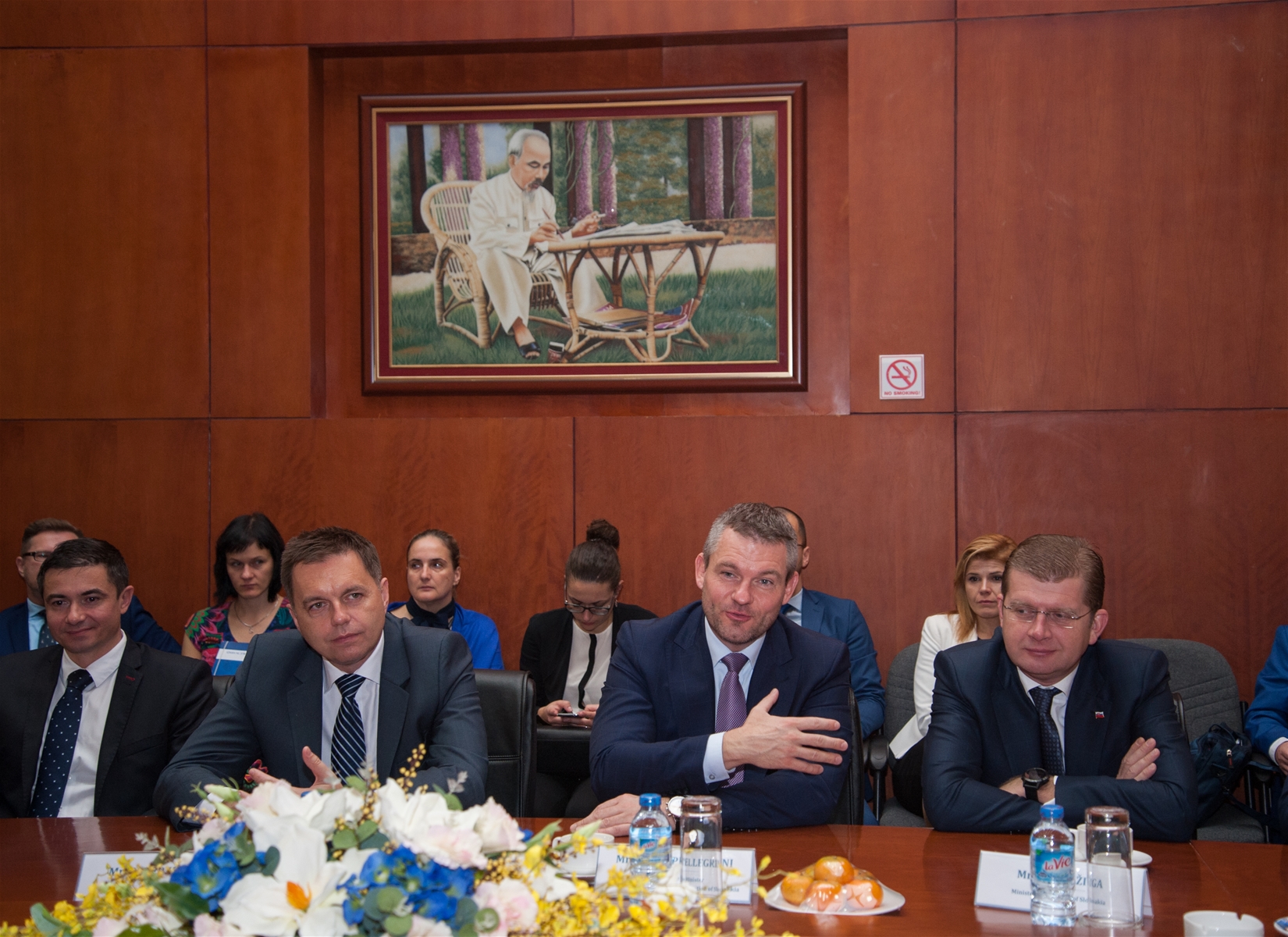 Slovak Deputy Prime Minister Peter Pellegrini speaking at the event.
In 2014, FPT took over RWE IT Slovakia, a subsidiary of the RWE Group and renamed it FPT Slovakia. At present, FPT Slovakia has nearly 400 employees working in Slovakia, Czech Republic, Germany and Vietnam.
In addition to providing services to the RWE Group, FPT Slovakia is also implementing a number of large projects for other major customers in the energy, logistics, automotive and industrial sectors.
FPT is present in 21 countries with nearly 32,000 employees. After the first 10 months of 2017, FPT earned VND 5,473 billion in revenue from foreign markets, up 16%; EBT was VND 850 billion, up 19% yoy.