FPT research on new high quality inter-level school in Thua Thien Hue
Thua Thien Hue province is eager to acknowledge FPT's research on investing in Primary, Secondary and High School system projects.
•
23/03/2021
×
On 22nd March 2021, Mr. Phan Ngoc Tho - the Provincial President of Thua Thien Hue had a conference with FPT Education Limited (A member of FPT Group) upon the main idea of investing in their local Primary, Secondary and High Schools.
The overall objectives of the project are to build nation-wide qualified high schools in terms of facilities, educating quality, then to join hands in boosting the position of the province in the concentrated economic region of Middle Vietnam. This will cover the huge need of high school education, especially high quality over the area.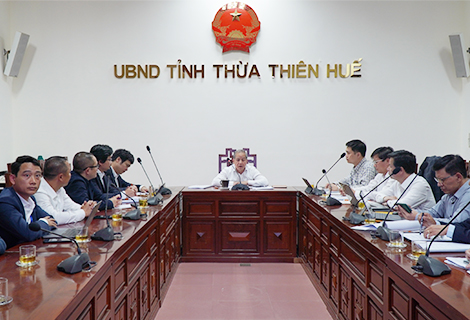 Thua Thien Hue province leaders and FPT representatives at the meeting
Meanwhile, the stability of this project will ensure the community to have over 300 students with secondary and approximately 750 students with high-school graduation certificates, who will significantly improve the input to university and college level, then will improve the working force quality of the province.
Stated at the conference, Mr. Phan Ngoc Tho emphasized that, currently, the province is in need of an investor with a high profile to develop in the education sector with a modern and superior model with foundation and consistency. Therefore, the province deeply appreciates FPT Education's decision to start research on investing in this big project.
"The related local authorities will cooperate with FPT Education to propose suitable locations according to suggested scale, content; conduct survey and review to complete the final proposal. In the meantime, they will join hands in researching and orienting for the investor." - Thua Thien Hue Provincial President stated.