FPT Retail is about to go public
FPT Retail has completed its paperwork to make a market debut on the Ho Chi Minh Stock Exchange (HOSE
•
22/03/2018
×
FPT Retail has completed its paperwork to make a market debut on the Ho Chi Minh Stock Exchange (HOSE).
FPT Retail will list 40 million shares, equivalent to VND 400 billion of charter capital. The stock code is FRT. This is the fourth listed company of FPT Corporation on Vietnam's stock exchanges.
Previously, in August 2017, FPT completed selling 30 per cent of the FPT Digital Retail JSC (FPT Retail), or 6 million shares, to funds managed under or associated with Dragon Capital and VinaCapital.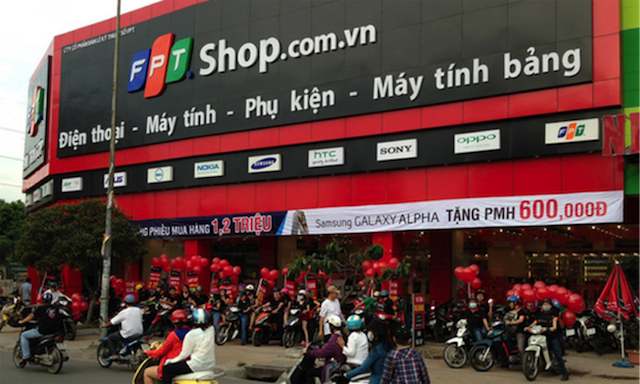 In 2017, FPT Retail reached nearly VND 13,200 billion in revenue and VND 290 billion in profit after tax, up 21% and 40% respectively yoy. FPT Retail is planning to expand its business, targeting pharmaceuticals with a market size of approximately USD 5 billion.
FPT Retail established in March 2012 is a member of FPT Corporation. After the divestment in December 2017, FPT Retail became an affiliated company of FPT Corporation.
FPT Retail is currently the second largest digital retailer in Vietnam with around 460 stores in 63 provinces.
In the period of 2013-2017, FPT Retail has an average revenue growth of 47% per year and average after tax profit growth of 92% per year.