FPT Software and Airbus to cooperate in Aviation Technology
FPT Software and Airbus have signed a Letter of Intent (LoI) on December 14, Hanoi, in looking the opportunities to develop aviation technology related to Airbus's Skywise, a recently launched aviation data platform.
•
14/12/2017
×
FPT Software and Airbus have signed a Letter of Intent (LoI) on December 14, Hanoi, in looking the opportunities to develop aviation technology related to Airbus's Skywise, a recently launched aviation data platform.
According to the LoI, FPT Software, in short term, will look to create a pool of up to 500 developers and train these software talents of how to utilize Skywise in developing solutions to improve business efficiency in the aviation industry. The training courses about Skywise platform will then be expanded for Airbus's customers and Skywise users. Furthermore, FPT Software is ambitioning to be one of the strategic partner of Airbus in consulting, developing applications as well as acting as technical support and helpdesk division regarding services and applications related to Skywise Platform. The cooperation between FPT Software and Airbus will also invest topics such as provision of API for third parties to develop applications on Skywise; migration of applications onto Skywise and maintenance of Skywise applications. The two companies also agree to investigate how FPT Software can help for developing technology services and solutions for Airbus in the following areas: Innovative Application Development, Predictive maintenance applications, Cloud, Data analysis, Micro services/API design and development from existing components.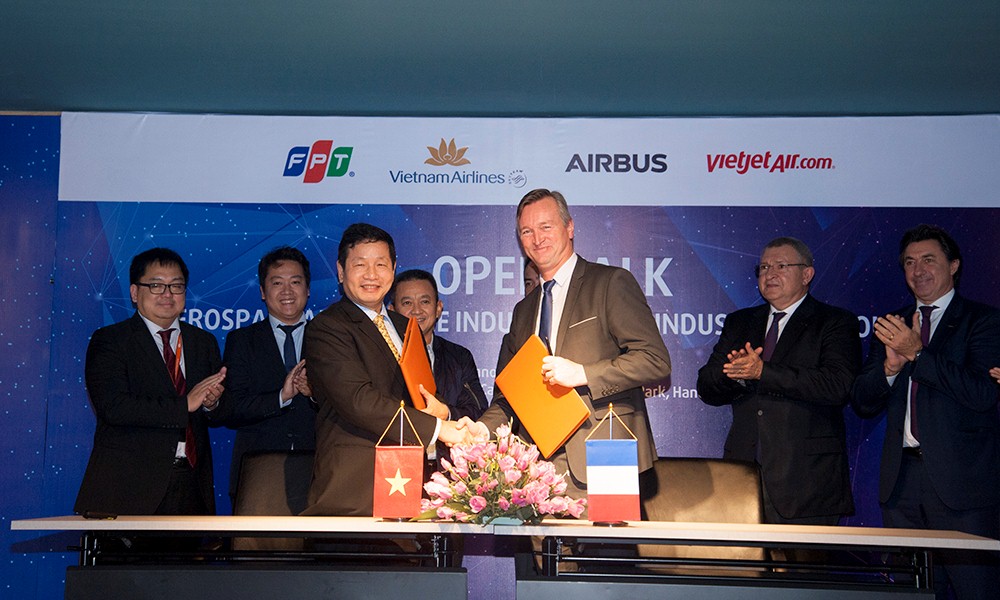 Airbus launched Skywise in June 2017. This platform gathers aviation data from various sources such as work orders; spares consumption; components data; aircraft / fleet configuration; on-board sensor data; and flight schedules into one cloud-based platform, enabling users to access a single point yet gaining deep data insights. In addition, Skywise, with the ability to interpret large set of fleet and flight operations data, can help airlines to improve business efficiency by reducing flight disruptions; decreasing maintenance cost through predictive maintenance; optimizing flight operations; transforming cabin and ground operations; making faster decisions to cope with unexpected events; and optimizing fleet management. Furthermore, Skywise's secure and open platform empowers other airlines to store, access, manage and analyze selected Airbus data with their own data after the integration process, hence allow them to benchmark data without the need for additional infrastructure investments, revealing the business value of data which has been unutilized.
At the signing ceremony, Mr. Marc Fontaine, Digital Transformation Officer of Airbus emphasized: "Skywise, "the beating heart of aviation", is a strategic initiative at the core of Airbus digital transformation and a game changer for the entire industry. As part of this open and innovative ecosystem, we are happy to engage with FPT as one of the partners that will help us taking this challenging endeavor further"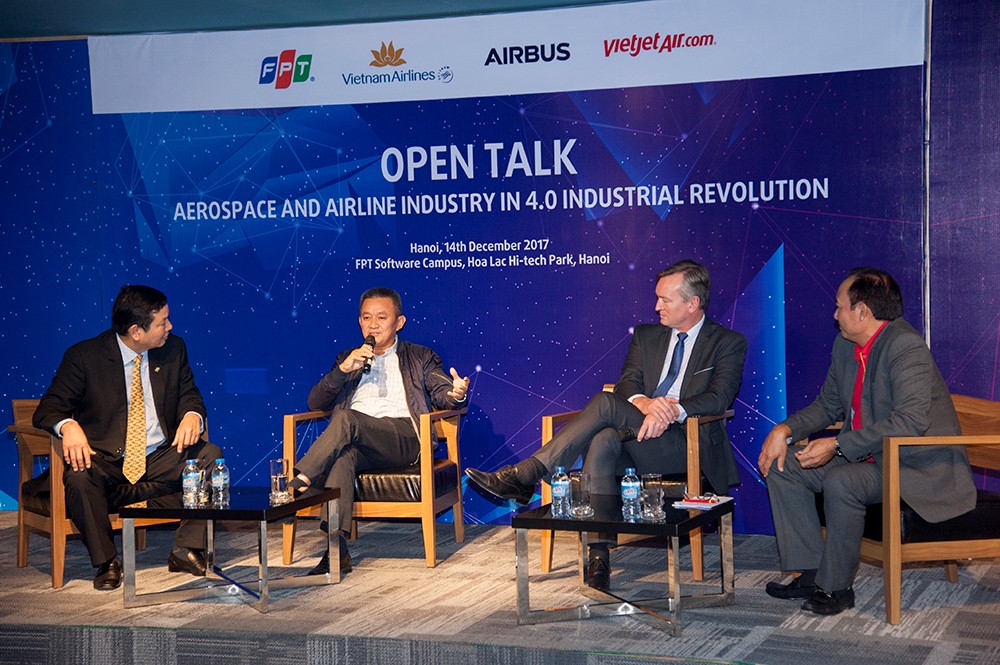 Mr. Truong Gia Binh, FPT's Chairman also reaffirmed: "The cooperation agreement with Airbus on Skywise Data Platform has marked a significant milestone of FPT in the journey to become trusted partners of global leading technology corporations in developing and implementing their digital platforms. With strong expertise in aviation industry, we commit to invest resources in order to develop Airbus's Skywise as well as other aviation technology services and solutions".
FPT Software has years of experience in aviation industry by cooperating with the largest airlines in the United States as well as the flag carrier of Vietnam – Vietnam Airlines. The company's expertise has been proven by a vast array of projects such as Airlines E-commerce Portal, Frequent Flyer Applications to facilitate the implementation of Customer Loyalty Program, and Navigational Information & Flight Planning Application. Since 2013, FPT Software has been Vietnam Airlines' strategic partner in providing services and solutions on mobile devices, website development, e-commerce, cloud computing, security, big data, hosting/data center, international and domestic transmission, internet service, ERP, etc.
FPT Software also has capabilities and experience of cooperating with technology giants including Amazon Web Services (AWS), GE Predix and Siemens in leveraging as well as implementing partners' platform so as to bring about disruptive digital solutions helping enterprises change the way they do business. Specifically, FPT Software was one of the earliest AWS's partners to achieve Managed Service and Migration Competencies in 2015 and 2016, respectively. Since 2016, the company has been GE Predix's global partner with the most number of Predix certified engineers. More recently, in July 2017, FPT Software has become partner of Siemens in MindSphere IoT Operating System.