FPT Software and Silicon Valley's AITOMATIC Form Strategic Partnership on Industrial AI
•
15/11/2023
×
Global IT services provider FPT Software (Subsidiary of FPT) today announced a strategic partnership with Silicon Valley's AITOMATIC, a leader in Industrial Generative Artificial Intelligence (AI). This partnership enables both companies to promote Industrial AI – the applications of AI to industrial use cases – to their customers worldwide.
Combining FPT Software's global presence in 28 countries with AITOMATIC's extensive industry connections, this partnership embodies their shared ethos of excellence. It also marks another milestone in FPT Software's ongoing expansion to amplify its global footprint and redefine the landscape of industrial automation.
FPT Software and AITOMATIC share the same vision of enabling industrial businesses to harness their unique domain knowledge. With AITOMATIC's OpenSSA technology (Open-source Small Specialist Agents), this knowledge will be transformed into agile, intelligent-agent systems. SSAs, known for their lean and efficient design, are tailored to encapsulate expert knowledge, positioning them as the prime choice for businesses and developers eager to craft bespoke AI agents for industrial use to solve complex problems across industries, from energy optimization in Electronics to predictive maintenance in Cold chain.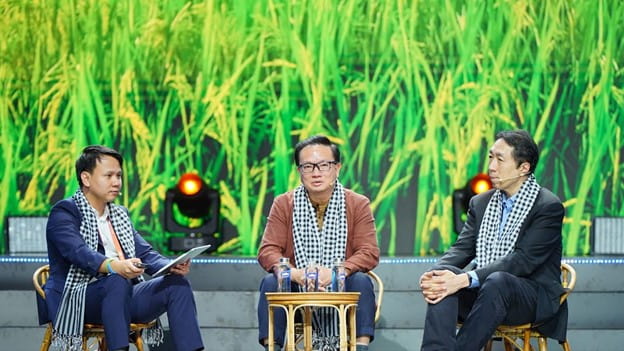 AITOMATIC CEO Dr. Christopher Nguyen (centered) participated in a panel discussion at FPT Techday, October 2023
Furthermore, the synergy will see FPT Software promoting aiVA™ (AITOMATIC Industrial Virtual Advisor) system to its growing client base. This powerhouse tool, rooted in domain-specific insights and best practices, works alongside human operators and managers, offering expert solutions in intricate workflows. By doing so, aiVA™ promises enhanced efficiency and agility for industrial operators.
Dr. Phong Nguyen, FPT Software's Chief Artificial Intelligence Officer, shared, "This collaboration is a testament to FPT Software's relentless pursuit of innovation, underscoring our pledge to deliver top-tier Industrial AI solutions globally."
Dr. Christopher Nguyen, CEO of AITOMATIC, Inc., commented, "In partnering with FPT Software, we're transforming deep industrial expertise into actionable AI-driven solutions. With aiVA™ and OpenSSA, we're operationalizing wisdom, not just automating tasks. Together, we're setting the pace for the future of industrial automation."