iBus by FPT IS won ASEAN ICT Award
iBus - the Public Transport Information, Management and Operation System developed by FPT IS won the bronze award at the ASEAN ICT Awards 2017, the most prestigious IT awards in the ASEAN region as well as in Asia – Pac
•
06/12/2017
×
iBus - the Public Transport Information, Management and Operation System developed by FPT IS won the bronze award at the ASEAN ICT Awards 2017, the most prestigious IT awards in the ASEAN region as well as in Asia – Pacific.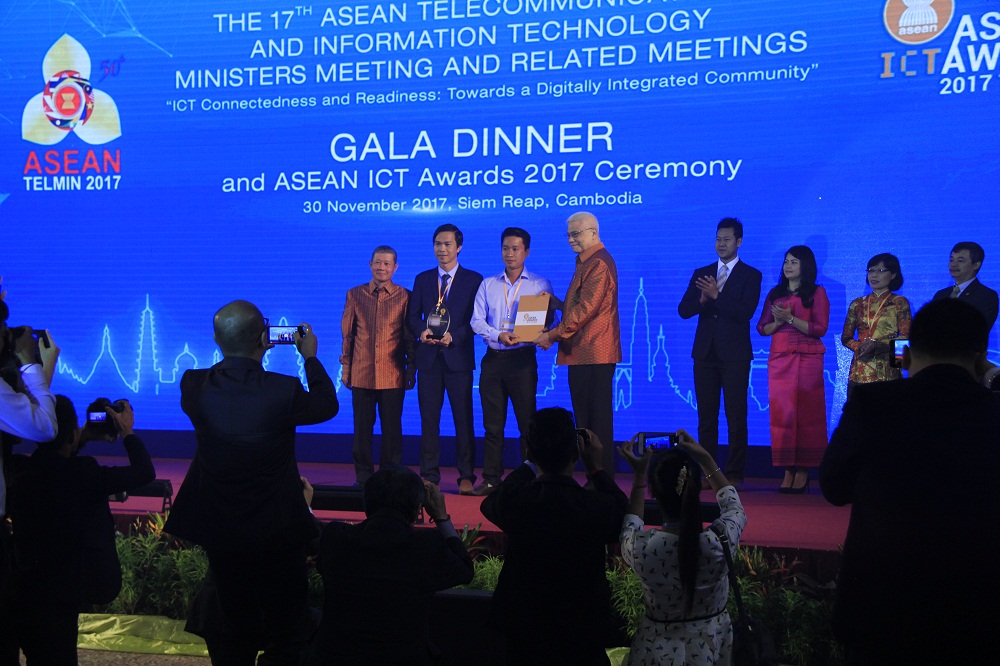 The representative of FPT IS received the award.
The AICTA, an initiative approved at the ASEAN Telecommunications and IT Ministers' Meeting, aims to seek and honour creative ICT products and solutions that can be applied in reality, helping promote technological application and enhance trade relations among ASEAN countries.
It features six award categories, namely public sector, private sector, corporate social responsibility, digital content, startup company, and research and development.
IBus – the Public Transport Information, Management and Operation System helps to improve the capacity of management and operation of public transport in general and bus operation in particular in big cities like Hanoi and Ho Chi Minh City. With this system, position information and status of the vehicle is transmitted immediately to the operating center to help the route management and operation be always timely, vehicles always follow the route and timetable; provide accurate and timely information to passengers, thereby improving the quality of public transport services, contributively promoting traffic participation using public transport, reducing personal means of transport, traffic jams and pollution.
The solution has been selected and deployed at the Department of Transport in HCMC, managing the operation with the scale of 3,000 buses and nearly 17,000 trips per day.