Petrolimex enables digitized management of invoices
FPT IS Digital Accounting will help digitize the collection, storage, and centralized management of input invoice data in Vietnam's National Petroleum Group (Petrolimex).
•
16/09/2021
×
On September 14, the contract for implementing a software system to manage and store income invoices was signed by Vietnam's National Petroleum Group (Petrolimex) and FPT IS ERP. Petrolimex's decision to use Made By FPT IS - FPT Digital Accounting has reaffirmed the reputation and quality of FPT IS products and services on the market. This is the first Made by FPT IS contract signed with Petrolimex.
Ms. Hoang Chi Mai, Chief Accountant of Petrolimex Group, comments at the online meeting to sign and award the contract: "The investment in construction and deployment of the collection, storage and central management of invoice data input is necessary and very crucial to develop the governance system of the Group. It reflects the trend for the digital transformation in the world, as it does in other countries as well as the utilization of data management information."
The representative Petrolimex expressed confidence in FPT IS's capability in deployment and product quality, particularly in large IT projects, bringing the Group outstanding efficiency.
The FPT IS Representative - Mr. Dinh Tien Hoang, ERP Services General Director, said that Petrolimex could reduce manual procedures in the application of FDA. Therefore, it would save operating costs while managing and authenticating invoices.
"FPT IS commits to assist Petrolimex in the digital transformation in the upcoming time," Mr. Hoang stated.
FPT IS will deploy the system of supervising and storing input invoices for Petrolimex in 6 months. In March 2022, the system is scheduled to be kick-off.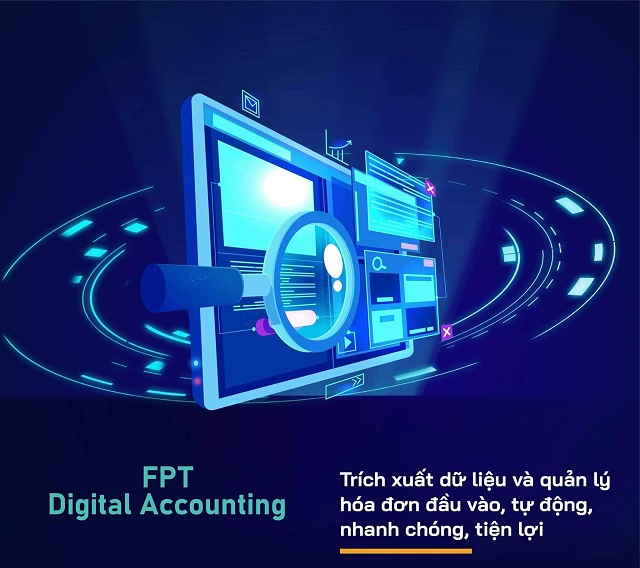 FDA will assist Petrolimex in reducing manual activities, cutting operating costs, and controlling and verifying invoice integrity.
Automatic processing and invoice management solution A team of FIS FPS specialists with professional competence in implementing core projects in the tax sector and professional know-how have developed FPT Digital Accounting (FDA). Experience in business accounting.
The product is provided to many customers such as Prudential, AEON, A&M, etc., which reduces the time of receipt, collection, legal verification, and manual entry of invoice data, ensuring preciseness in invoice processing and increasing productivity and enterprise competitiveness... FPT Digital Accounting (FDA) was awarded the Sao Khue Award 2021 with many exceptional features.