Top 10 Remarkable Science and Technology Headlines of 2022 Naming FPT's First Chips
•
26/12/2022
×
FPT's launch of the first line of microchips for the medical sector was consecutively honored in two categories: "Top 10 IT Headlines of 2022" and "Top 10 science and technology highlights in 2022". The listings were voted by the Vietnam ICT Press Club and the Vietnam Science and Technology Journalists Club.
According to the Vietnam ICT Press Club, FPT's production of microchips has made Vietnam one of the few countries that can produce chips and realized the pursuit of manufacturing "Made by Vietnam" semiconductor components.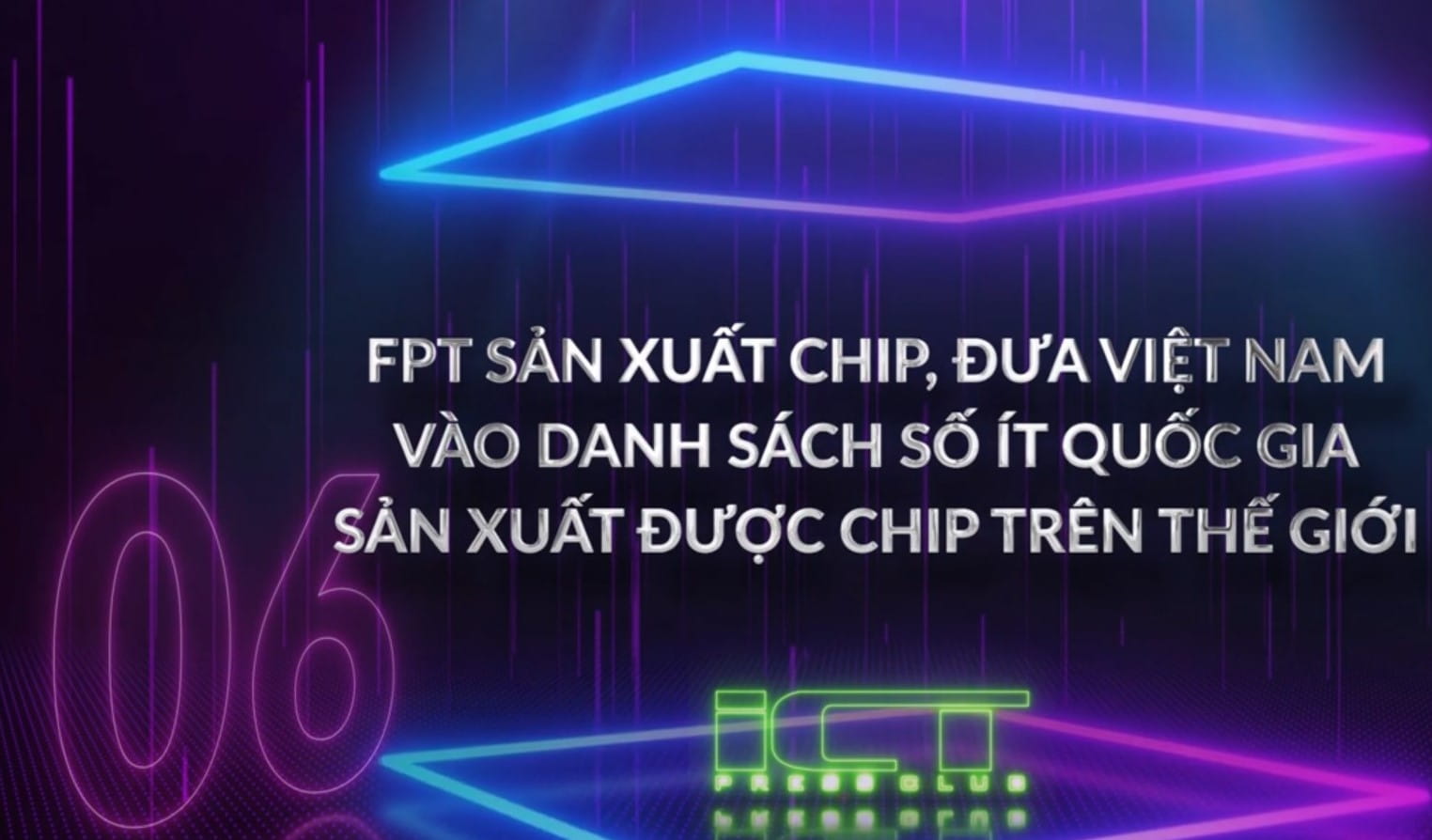 The launch of FPT's microchips ranked 6th out of the ten most outstanding IT milestones in 2022, voted by the Vietnam ICT Press Club
On September 28, 2022, FPT Semiconductor - a microchips manufacturer (under FPT Software, a subsidiary of FPT Corporation) - officially launched the first line of microchips applied in the Internet of Things (IoT) products for medical care. The IC (Integrated Circuit) semiconductor chips are designed to suit specific industries and products. The final design of the chips is then transferred to a factory in Korea for production and packaging.
The first client, and currently a strategic partner of FPT Semiconductor, has supported the Company in distributing products to Australia, Taiwan, and China. Not only bringing products beyond the border, but FPT Semiconductor also focuses on supplying "Make in Vietnam" chips to domestic corporations. Hence, the Company has shown a strong desire for sustainable development while contributing to completing the supply chain of manufacturing equipment for Vietnamese users in 2023 - 2025.
In the next two years, FPT Semiconductor plans to provide 25 million chip units to the global market. In 2023, it is expected that seven more different chip lines will be produced for various sectors, including technology, telecommunications, IoT, lighting equipment, smart devices, automotive technology, energy, and electronics.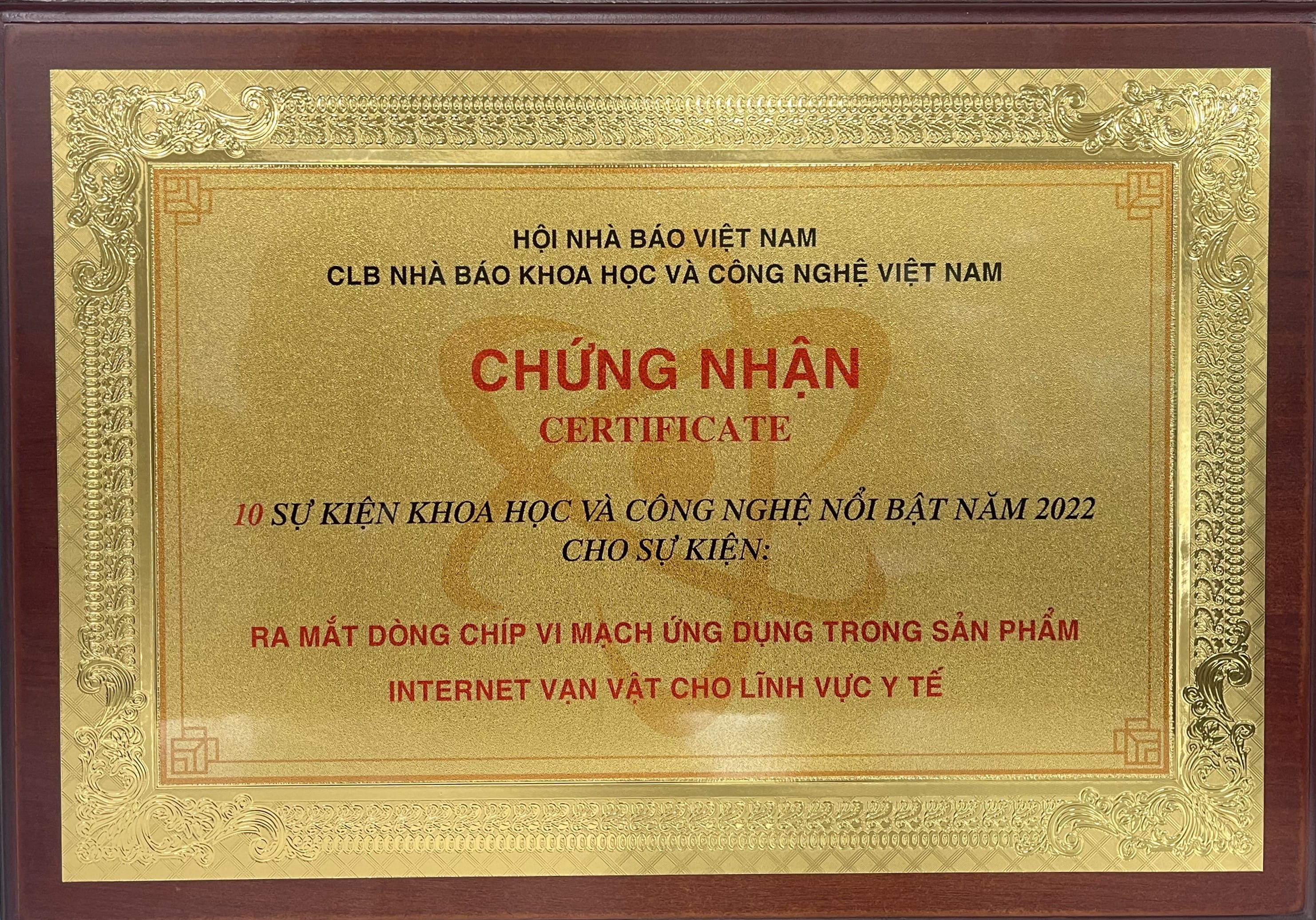 Certificate of Top 10 science and technology highlights in 2022, voted by the Vietnam Science and Technology Journalists Club
In December 2022, FPT Semiconductor and Bkav Hardware Solution (BHS) signed a strategic cooperation agreement to provide a complete solution for smart device manufacturing for the global market. Both sides expected to supply in various fields such as Electronics, Healthcare, and Fisheries.
Under the agreement, the two sides would provide a one-stop solution for customers in smart device design and manufacturing. Specifically, the package combined the two parties' core strengths, so it could fully offer comprehensive services, such as concept, design consulting, manufacturing, and distribution to business partners.
By choosing BHS as its partner, FPT Semiconductor could speed up the process of delivering products globally, especially in Japan, the EU, the US, and Australia - those countries where it has gained competitive advantages of networking.
In particular, the two sides would focus on smart devices and AIoT products - a combination of AI and IoT. In the medical sector, FPT Semiconductor concentrated on two key products: smart thermometers for kids that allow real-time monitoring and continuous glucose monitor (CGM) devices. In addition to basic features, the two products would also have exclusive attributes for Vietnamese people and be launched in 2023 and 2024, respectively.
In the fisheries industry, FPT Semiconductor has been developing an automation solution integrating AI and data analysis to increase the shrimplets' survival rate. It's a critical issue as shrimps are species particularly sensitive to environmental conditions. FPT Semiconductor's devices and solutions aspire to automatically monitor and adjust vital indicators to maintain an ideal habitat for shrimps instead of manual methods.