FPT affirmed its pioneering position with 13 products and solutions that achieved the 2023 Sao Khue Awards
•
28/04/2023
×
Affirming its pioneering position in technology trends and leading the country's digital transformation, 13 digital platforms and solutions in the "Made-by-FPT" comprehensive digital ecosystem have been honored at the announcement and award ceremony of the Sao Khue Awards 2023 - the most prestigious award in the software and IT industry organized by the Vietnam Software and IT Services Association (VINASA). FPT is also the enterprise with the most digital products and solutions honored at this prestigious award.
Among them, outstanding more than 180 selected platforms, products, and digital solutions in this year's season, FPT.IDCheck - a digital authentication and anti-counterfeiting solution - was honored in the Top 10 Sao Khue. Besides that, FPT.IFRS9 - International financial reporting system software number 9 - and Utop LoyaltyOS achieved 5-star certification.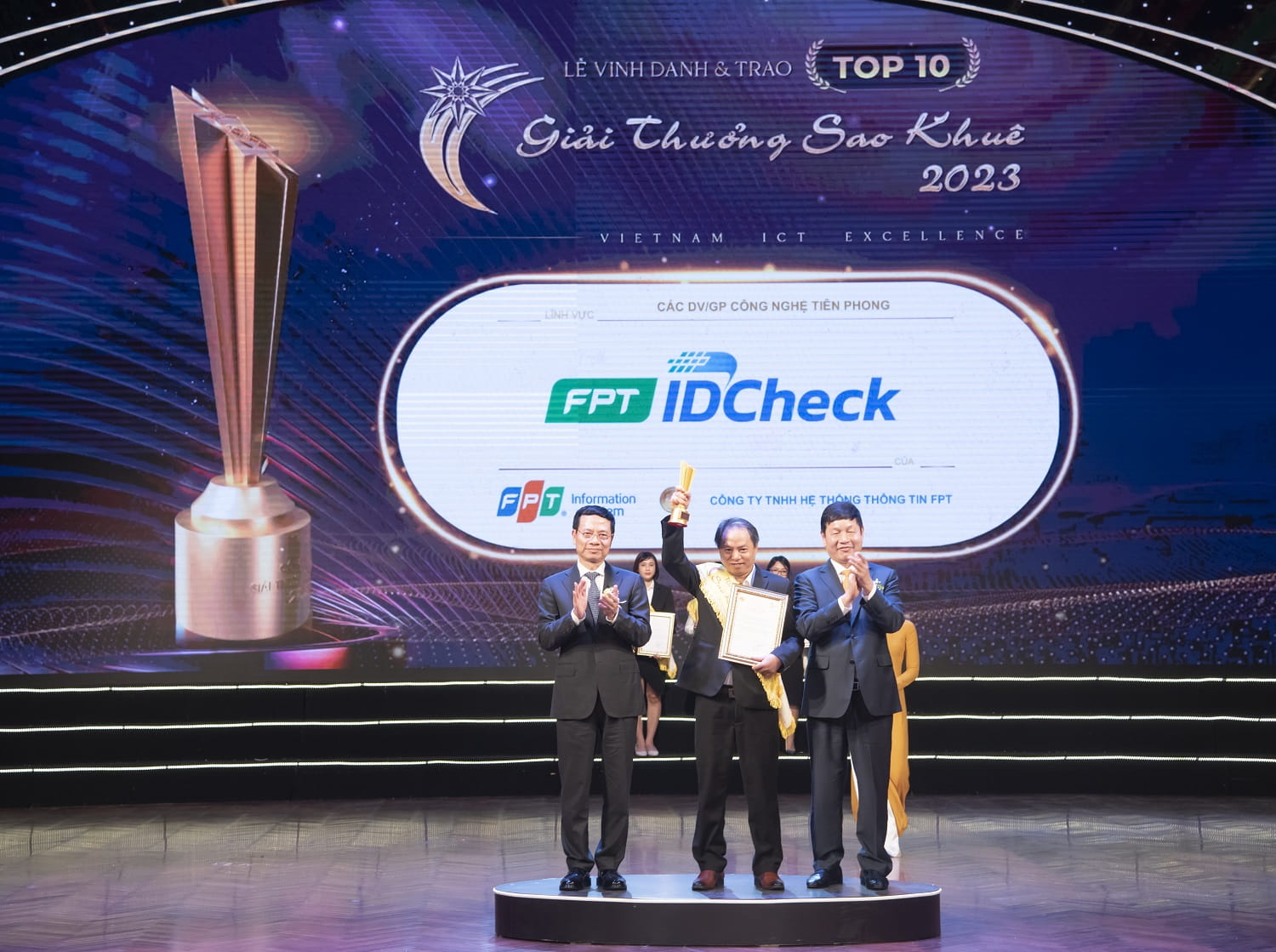 FPT.IDCheck - the digital authentication and anti-counterfeiting solution - was honored in the Top 10 Sao Khue.
In addition to the excellent digital products and solutions ranked in the Top 10 Sao Khue and achieving 5-star certification, ten other platforms and solutions within the Made-by-FPT ecosystem were also awarded the Sao Khue title in 2023, including: Digital Transformation Training Service; Digital Maturity Assessment and Current State Evaluation Service; akaOCR - comprehensive document digitization product; akaCam - an AI-powered application product to unlock the full potential of cameras; FPT.iHRP - human resource and salary management system; Hue-S Seamless Digital Payment Solution (Smart City in Thua Thien Hue Province); LUX Platform - Connecting at the level of class, with unmatched experiences; FPT PLAY 2022 decoding device; FPT Camera Play; and FPT Smart Home.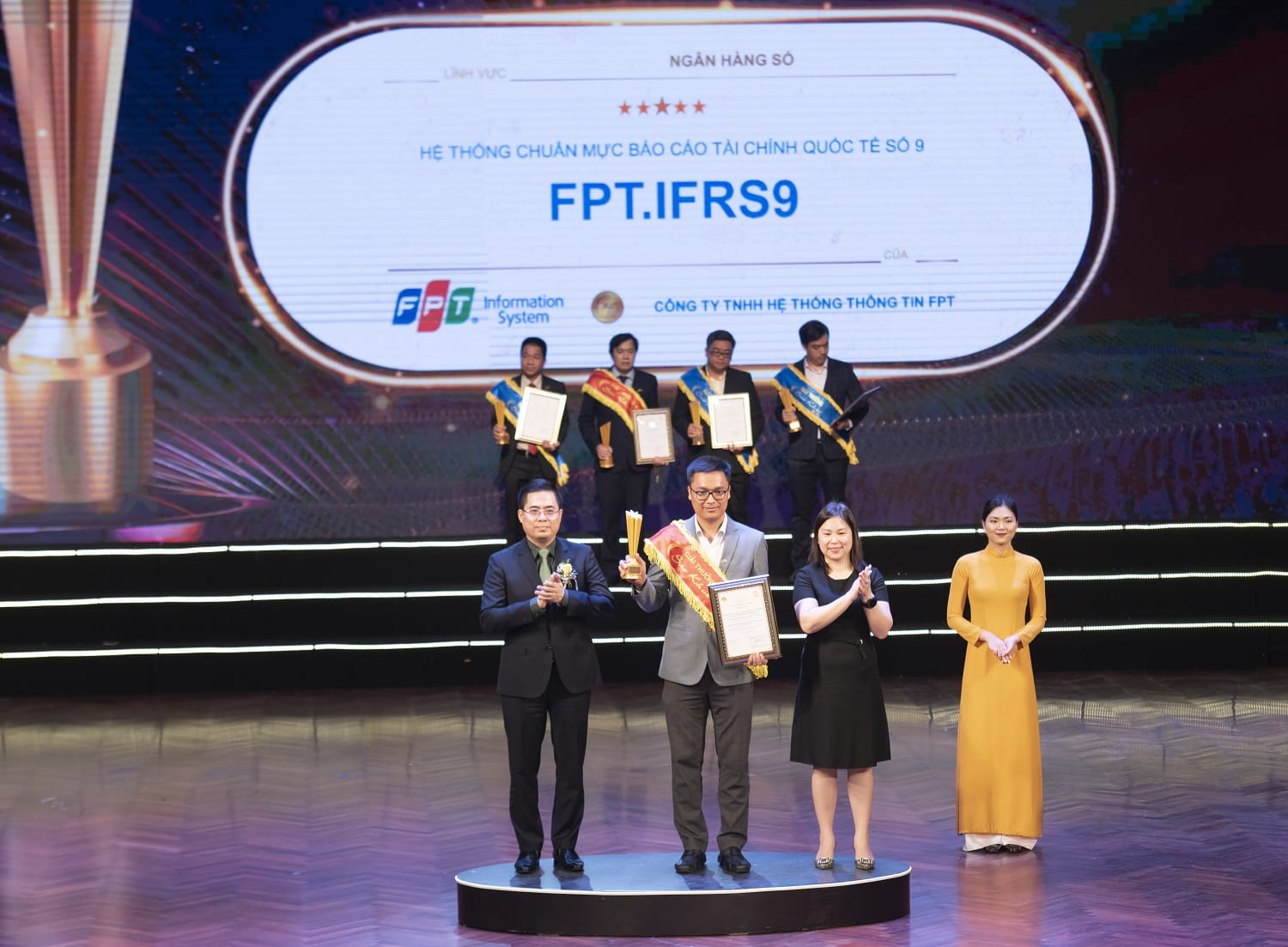 FPT.IFRS9 - an international financial reporting standards system software - achieved 5-star certification.
During the event, the participating products and solutions must go through three evaluation rounds by a panel of 18 judges and a set of criteria to win the most prestigious awards in the software and information technology industry, including direct evaluation criteria for the product or service as well as criteria to evaluate the operational capacity and brand reputation of the business or organization. The notable criteria include market share and potential for development; outstanding and innovative technology that keeps up with trends; differentiation in competitive advantages in the market; effectiveness in solving urgent problems for businesses and society; brand reputation, business strategy, and vision.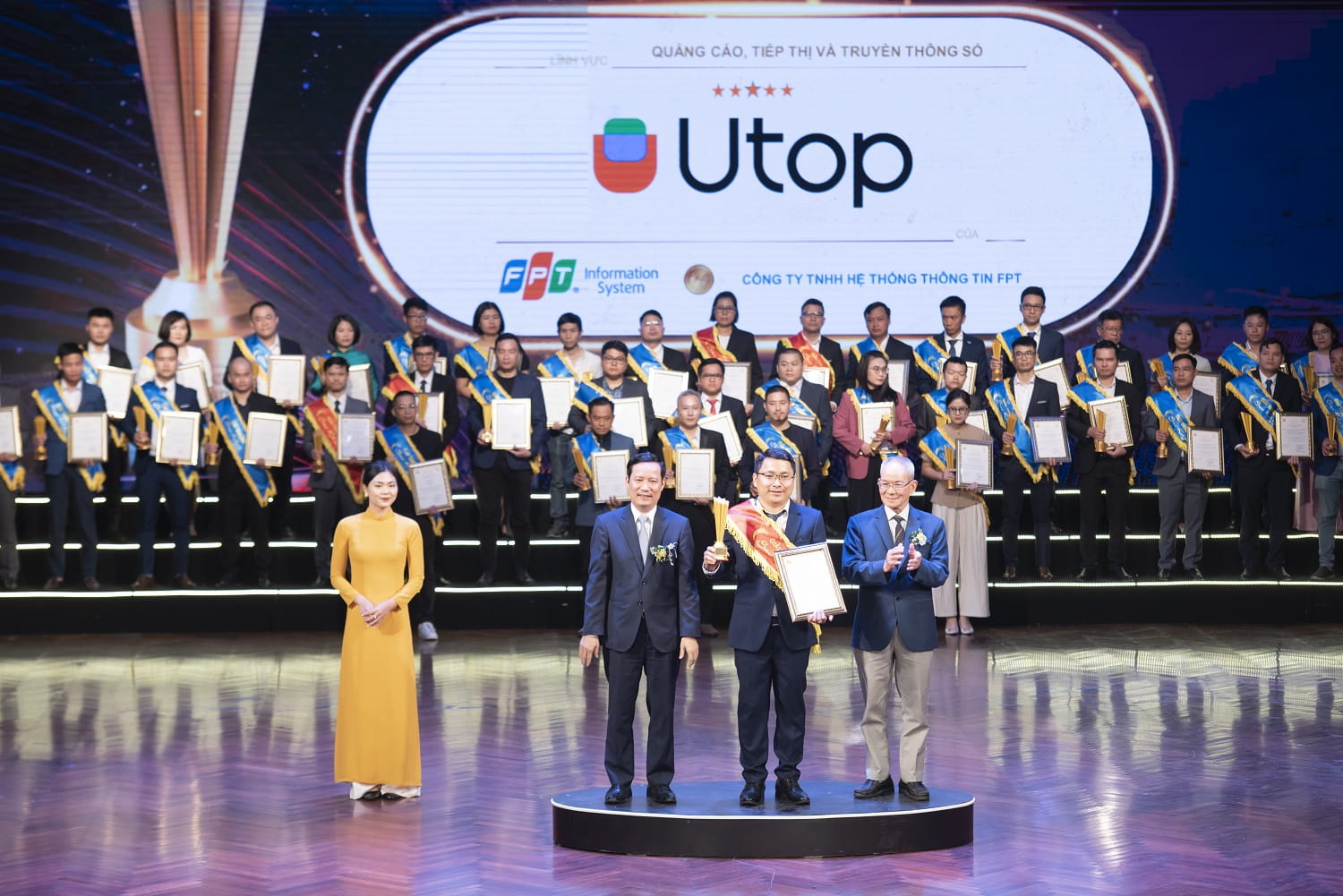 Utop LoyaltyOS has achieved a 5-star certification.
Those platforms and solutions that have won the Sao Khue 2023 Award belong to the Made by FPT technology ecosystem that helps businesses accelerate their digital transformation, increase productivity, save costs, enhance customer experience, and contribute to promoting national digital transformation across the three pillars of the digital economy, digital society, and digital government.
At the event, Mr. Truong Gia Binh - Chairman of VINASA, Chairman of FPT - shared that after 20 years since the first ten stars, there have been 1,625 shining stars. From 500 programmers, Vietnam's IT industry now has 1.2 million human resources and a revenue of over 136 billion USD. Moreover, Sao Khue has become an effective launching pad for Vietnamese IT brands, an award that guarantees the quality and reputation of IT products and services.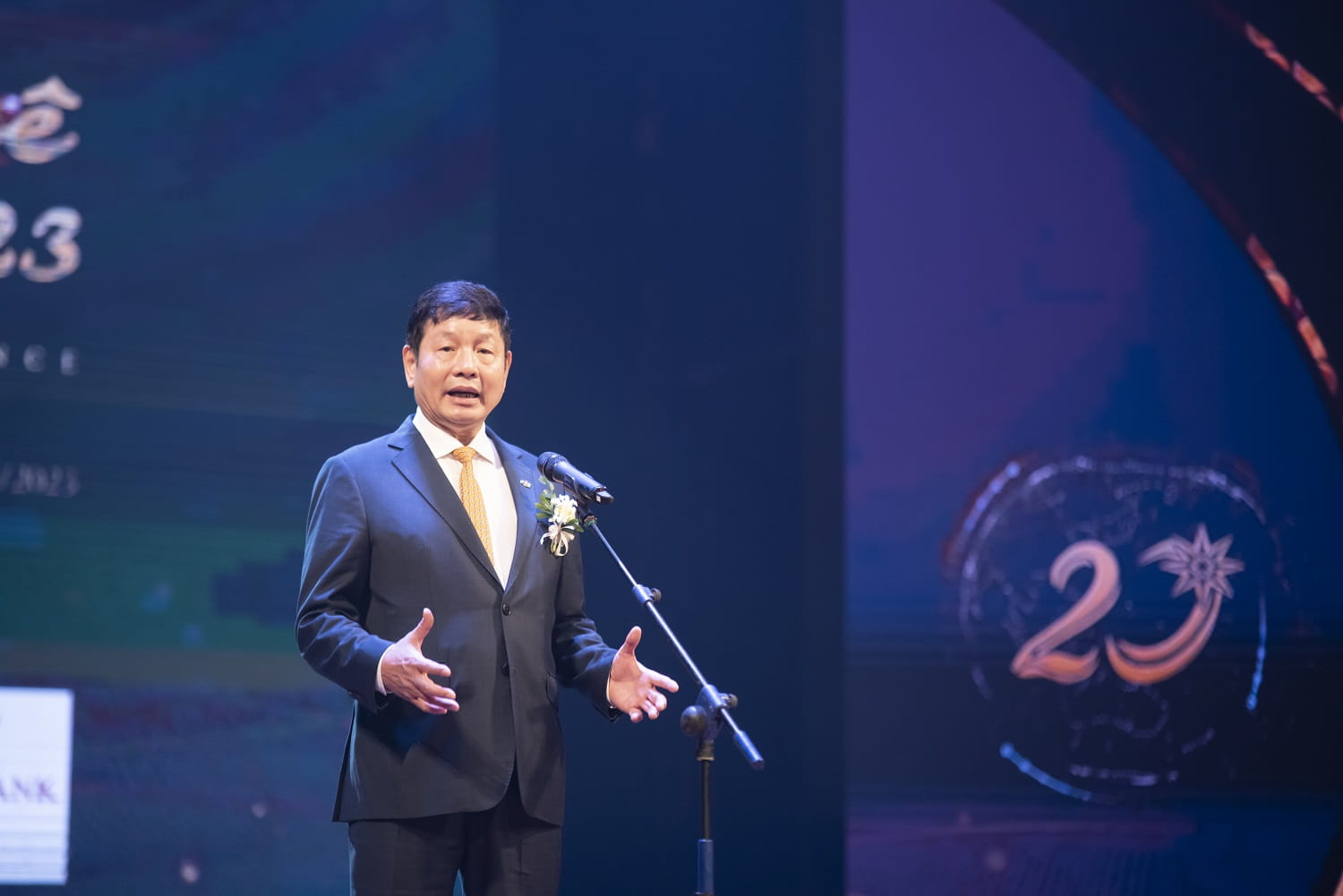 Mr. Truong Gia Binh - Chairman of FPT - shared at the award ceremony.
In 2022, the revenue generated from FPT's Made-by-FPT products and solutions based on leading-edge technologies such as AI, Cloud, Big Data, etc... grew impressively by 54.3% and brought practical benefits to millions of Vietnamese citizens, tens of thousands of businesses, and organizations worldwide.
In 2023, FPT Corporation, in its 35th year of development, sets an even higher goal of becoming a Happiness Creation Organization with the DC5-135 Strategy. With the new mission of Happiness Creation, FPT continues to invest and develop technology in five main directions.
First of all, developing the Made by FPT technology ecosystem using the latest technologies, including AI, Blockchain, Cloud, Big Data, Hyper Automation, and IoT, and taking the happiness of users as a deep understanding, serving intelligently and bringing maximum value for 24 hours and all stages of life of new-generation digital citizens.
Secondly, promoting Hyper Automation to create superior solutions for customers, especially in the areas related to operations and production towards creating smart factories and offices.
Come third is changing each person's shopping habits by applying the strengths of the e-commerce platform in the production and consumption of food.
The fourth is increasing Cloud and integrating AI into Made by FPT products, solutions, and platforms to increase the efficiency of these products, helping customers operate better and bringing breakthroughs to businesses.
Finally, promoting technology DNA, innovation, and "startups within enterprises." For example, in the past five years, with the iKhien - FPT Innovation Award, which aimed to promote employcreativity, 2,000-3,000 initiatives were implemented yearly, helping increase labor productivity by 30%.