Receiving the Certificate of Merit from the Ministry of Information and Communications, FPT affirms its position as a Globalization Pioneer
•
18/12/2022
×
Hanoi, 18 December 2022 - Within the agenda of the Conference to review the work in 2022 and deploy tasks in 2023 of the Ministry of Information and Communications (MIC), FPT was awarded a certificate of merit for achieving exceptional performance in international markets in 2022. The Conference was attended by Prime Minister Pham Minh Chinh, Chairman of the National Committee on Digital Transformation.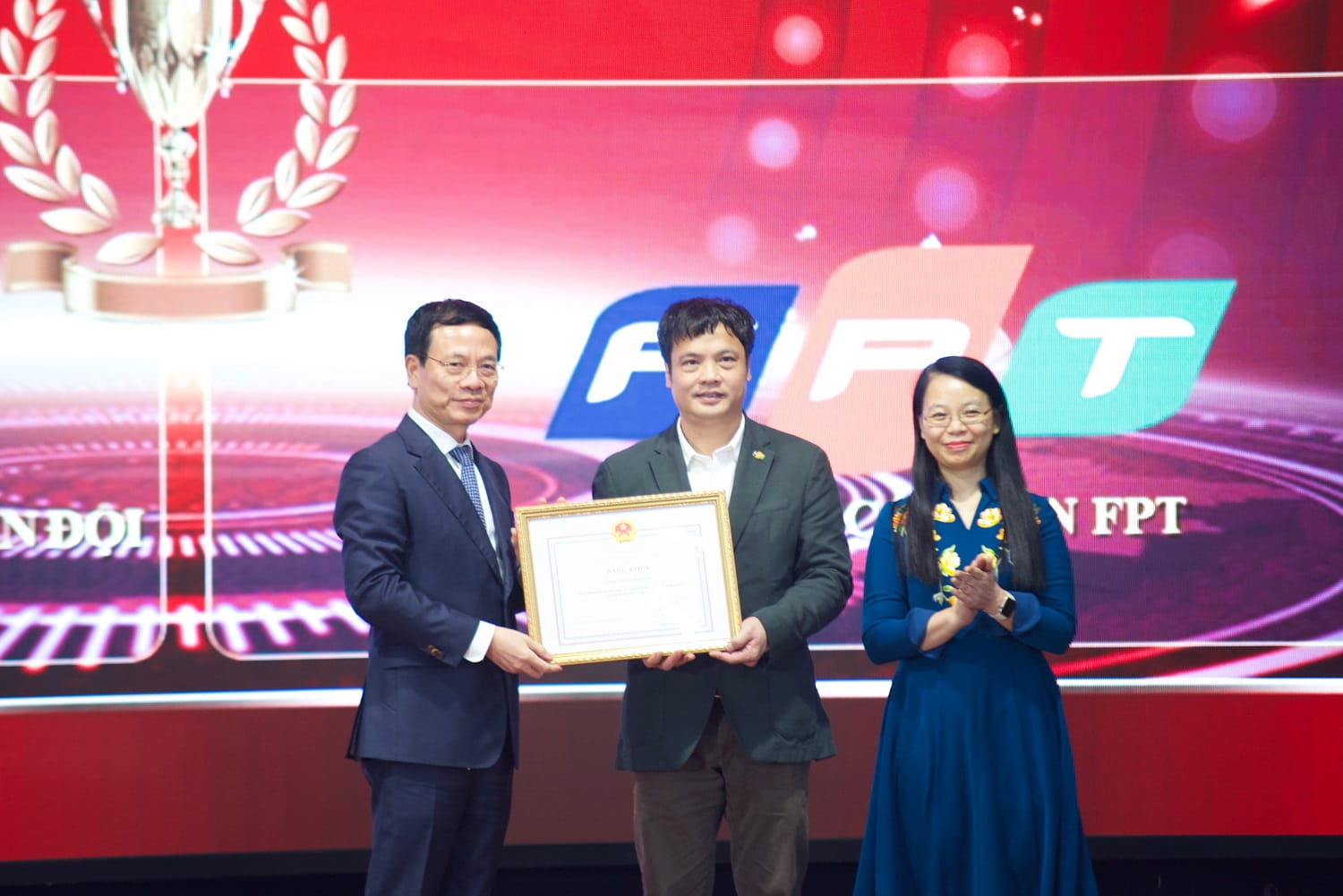 Mr. Nguyen Van Khoa, CEO of FPT, and Ms. Chu Thi Thanh Ha, Chairperson of FPT Software (the subsidiary providing IT services to foreign markets), received the Certificate of Merit on behalf of the Corporation.
After 23 years of going global, FPT finally achieved a milestone of approximately $1 billion from international markets this year, an increase of over 30%. In particular, as of November, the US market grew the fastest with an increase of more than 48%, the APAC market rose by more than 47%, and the Japan market increased by 27%. In addition, digital transformation revenue accounted for 40% of total revenue from international markets. This result proved that FPT was on the right track in realizing its transformation strategy to provide end-to-end IT services based on core technologies such as AI, IoT, Cloud, Big Data, Automation, etc., to the largest corporations around the world.
In 2022, FPT employees have gained more than 13,000 international certificates, including Microsoft/Google/Amazon certificates..., foreign language and project management certifications... In addition, the Corporation has invested hundreds of billions of dong in deploying intensive training courses for employees, especially those related to core technologies. It is expected that the Corporation will reach 60,000 headcounts in early 2023.
Not only ensuring stable and sustainable growth, but FPT also continuously expanded its presence and strengthened international cooperation.
In 2022, the Corporation launched a series of new offices in key markets such as the US, Denmark, Thailand, and Japan. Its network of offices and 22 software development and human resource centers in 27 countries around the globe helped provide 24/7 IT service deployments to clients globally. As its orientation, FPT would expand its global presence to conquer new markets, grow its customer base, and drive long-term growth in 2023.
Alongside, the Corporation strived to pursue the M&A strategy in foreign markets, enhancing the position of Vietnam's IT industry on the global technology map. For instance, FPT Japan has become a strategic shareholder of LTS, Inc. (more than 20 years of experience and among the Top 20 consulting and digital transformation companies in Japan) in 2022. The cooperation may help FPT and LTS, Inc. compete with leading digital transformation consulting firms worldwide. Furthermore, it promotes developing innovative technologies and providing end-to-end digital transformation services, from consultancy and implementation to system maintenance, for large businesses in various sectors. Hence, the partnership contributes to accelerating digital transformation on a global scale.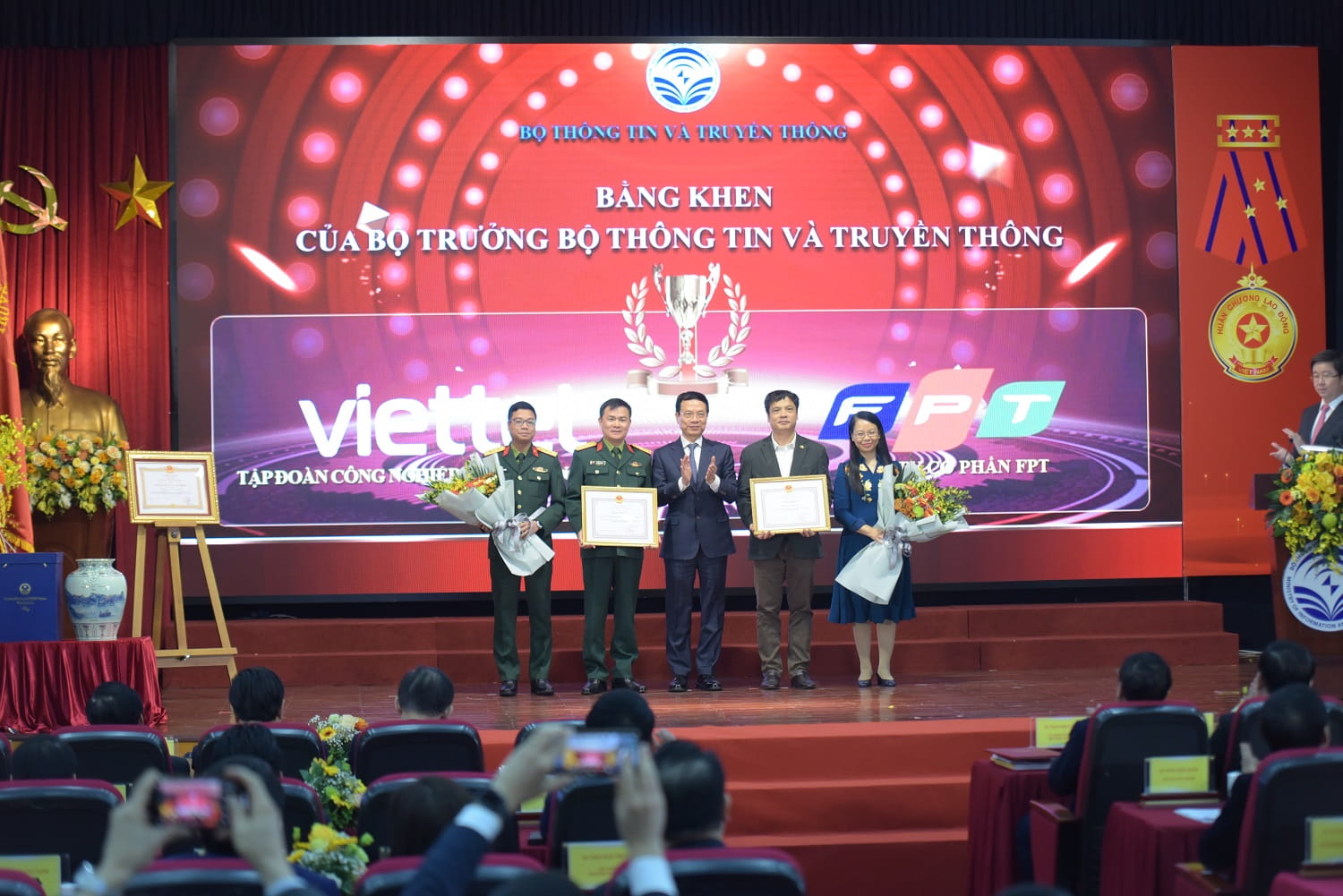 Receiving the Certificate of Merit from the MIC, FPT affirms its position as a globalization pioneer
"This is a remarkable recognition of the MIC for the efforts of 60,000 FPT employees, including 27,000 software engineers who work abroad at our international offices and research centers. Also, digital transformation revenue accounts for nearly half of total revenue from overseas markets. So I have to proudly say that FPT, along with other domestic IT companies, has put Vietnam in second place on the global technology map, only behind India - the world's IT powerhouse," emphasized Mr. Khoa.
According to FPT's CEO, those achievements resulted from a definite shift to providing comprehensive IT services, from consulting, designing, and developing to implementing large-scale digital transformation projects for leading businesses around the globe.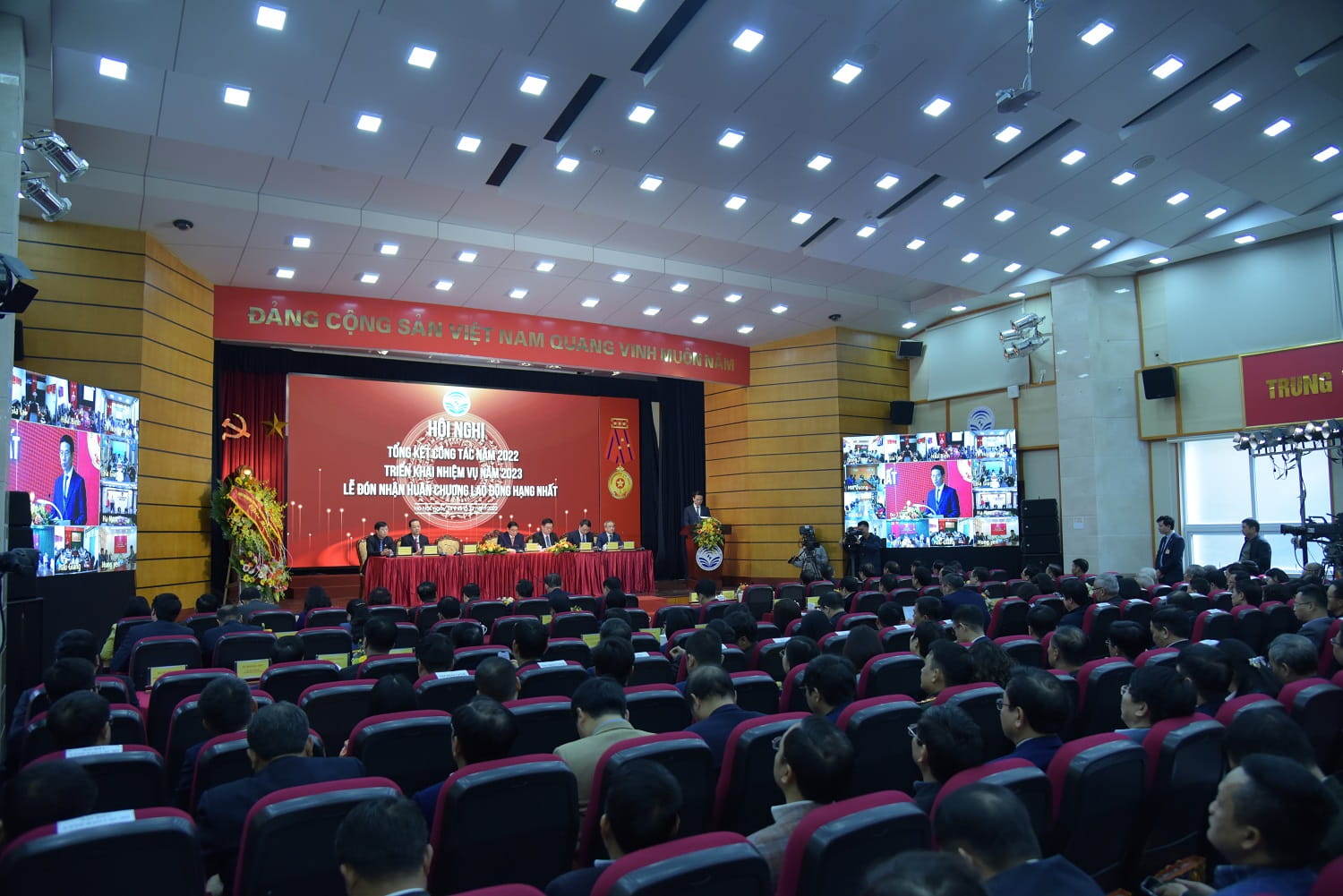 A view of the Conference to review the work in 2022 and deploy tasks in 2023 of the MIC on 18 December 2022
In 1999, FPT put its first steps into the international market and faced countless difficulties. At some point, the management team even considered shutting down the "going global" strategy. However, after more than two decades of globalization, with an average growth rate of 25-30%/year and a sharp increase in human resources in quantity and quality, FPT has actively contributed to Vietnam's IT export revenue and raised the intellectual stature of Vietnamese people across the five continents.
In the field of IT services for foreign markets, FPT is consulting and deploying digital transformation services and solutions based on core technologies such as AI, IoT, Cloud Computing, Blockchain, Big data, and Automation... for more than 1,000 international customers, including 100 enterprises in the list of Fortune Global 500.
Furthermore, FPT always keeps up with emerging trends and business opportunities. Regarding sustainable development/green economy/circular economy, FPT has accompanied the world's leading manufacturing, energy, and automobile enterprises to promote digital transformation for the green economy. For example, FPT Corporation is collaborating with a traditional manufacturer in Germany with 77 auto factories globally to research, develop and deploy smart factory solutions that optimize the entire manufacturing processes, logistics, and operations, thereby reducing emissions and saving energy. And the first factory to implement these solutions is in Vietnam. After three years of implementation, it is their most modern factory. They even plan to close some European factories to focus on investing and expanding the scale of the factory in Vietnam. In the field of electric vehicles, one of the fundamental issues is the placement of charging stations along the roads. In order to solve the problems, FPT supports developing station management software and embedded software on charging stations to optimize station management and electricity consumption.
Amassing experience and technological capacity of 23 years of working abroad facilitate FPT to be mature in terms of resources. Thereby, the Corporation has enough capabilities to undertake the most important and complex national projects, which all contribute significantly to the national socio-economic development, such as the Ho Chi Minh City Stock Exchange system, the nationwide tax management system, the rail e-ticket system, the overall hospital management system...