Completing implementation of FPT.eHospital for Bach Mai Hospital
On November 22nd, FPT.eHospital FPT IS implemented for Bach Mai Hospital (Hanoi) was checked and taken over
•
28/11/2017
×
On November 22nd, FPT.eHospital FPT IS implemented for Bach Mai Hospital (Hanoi) was checked and taken over.
FPT.eHospital has helped Bach Mai Hospital replace various software in medical examination and treatment, laying the foundation for its IT application. The system will enable Bach Mai Hospital to improve the quality of patient care, reduce work overload for healthcare workers and improve the management capacity of the leadership team at the hospital.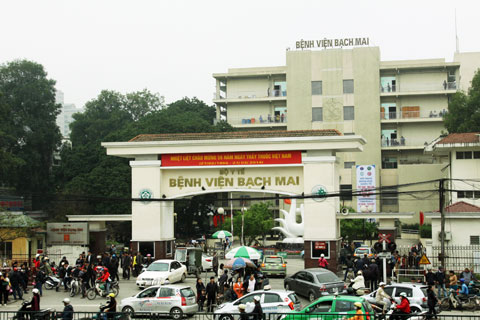 Bach Mai is Vietnam's first key hospital at national level to successfully implemented FPT.eHospital throughout the system.
Bach Mai Hospital has a complex organization (Besides its departments, there are large organizations such as institutes/centers, each has from 3 to 7 units, each unit is equivalent to one department of the hospital). Therefore, the successful deployment of FPT.eHospital for Bach Mai Hospital has confirmed the ability of FPT IS to deploy sophisticated systems.
FPT.eHospital is a comprehensive tool which manages the overall process, from the moment patients check in till when they get discharged. Being designed to be patient-centered, FPT.eHospital allows hospitals to modernize almost all of the standard procedures so that patients will feel comfortable and more than willing to have their health checked. Also, this software enables doctors, nurses, technical and financial staff as well as the board of the managers to outperform themselves.