FPT gives 71 scholarships worth USD142,000 to technology students
These are the rewards for 71 students of 18 teams from 10 universities nationwide for entering the semi-finals of the Digital Race 2017-2018 entitled "Programming Autonomous Car" held by FPT. Accordingly, they will be offered a 10-week embedded systems training course valued at USD2,000
•
01/02/2018
×
These are the rewards for 71 students of 18 teams from 10 universities nationwide for entering the semi-finals of the Digital Race 2017-2018 entitled "Programming Autonomous Car" held by FPT. Accordingly, they will be offered a 10-week embedded systems training course valued at USD2,000. Those who pass the final exam will be invited to work for FPT Software.
In order to receive the scholarships, they had to pass the preliminary round (January 16-27). Thousands of students also attended the round and gave the teams big cheers.
The biggest challenge for contestants in the preliminary round is traffic sign recognition as this is not available in open sources provided for this year's contestants.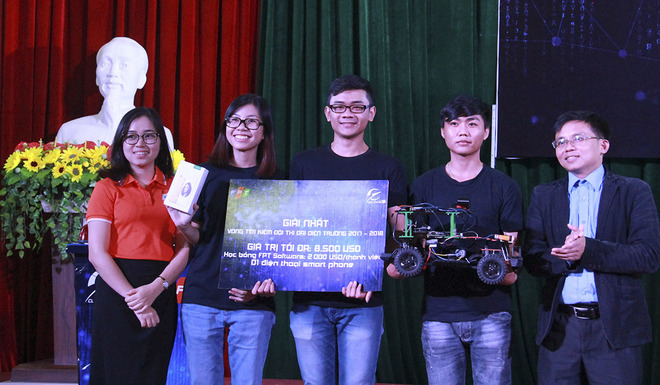 DUST STARK from Danang University of Technology became one of 18 teams entering the semi-finals of the Digital Race 2017-2018.
Attending the competition for the second time, Nguyen Hoang Nam, Faculty of Information Technology, Posts and Telecommunications Institute of Technology (PTIT) said that this year's contest was tougher and more challenging than previous year' one, especially traffic sign recognition, but also reached a higher classification level. "The topics in the preliminary rounds of the 2017-2018 Race are all new technology trends such as cars, AI, Big Data, IoT etc. These are very useful for students. Participating in the contest helps us not only improve our programming skills, but also make a career choice," added Nam.
"Digital Racing also helps connect institutions and businesses so that students develop their capacity and have the opportunity to work in technologically advanced work environments in the future," said Phan Minh Duc, Vice Rector of Danang University of Technology.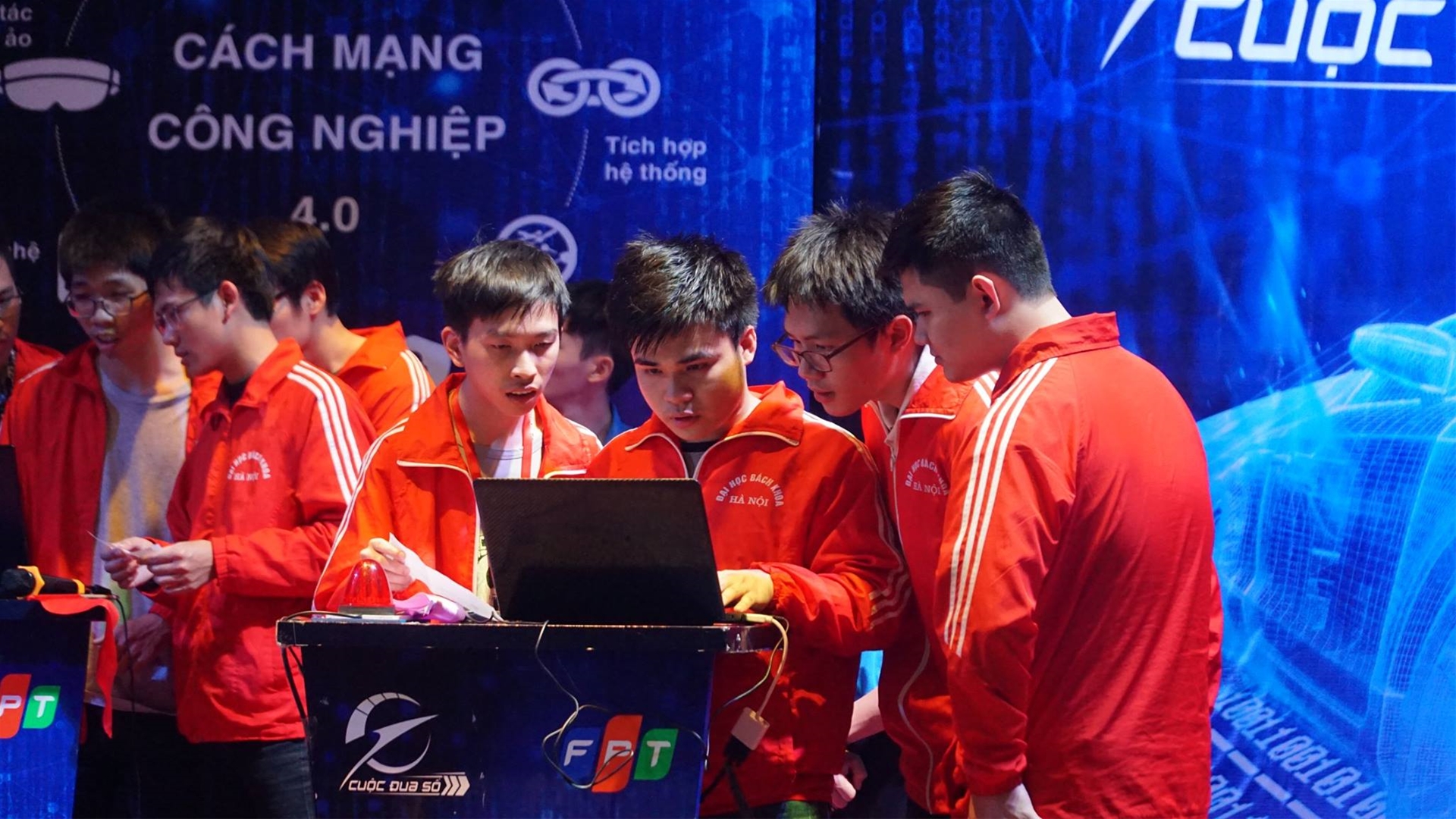 The students of Hanoi University of Science and Technology participated in the Digital Race 2017-2018.
Each of 18 teams entering the semi-finals of the Digital Race 2017-2018 was awarded an autonomous car model which is 1/10 actual size. In addition, the teams will also be provided basic algorithms; an open source program that allows cars to run on curved roads and avoid obstructions. The organizers have also added open source codes in ROS (Robot Operating System) - a popular open source robotics framework. In the semi-final, the team of mentors including many experts in image processing, automation etc. will also train the candidates.
The semi-finals are scheduled to take place in March, 2018 in order to select the best teams to play in the final.